Number of child orphans crosses 26,000 in Andhra Pradesh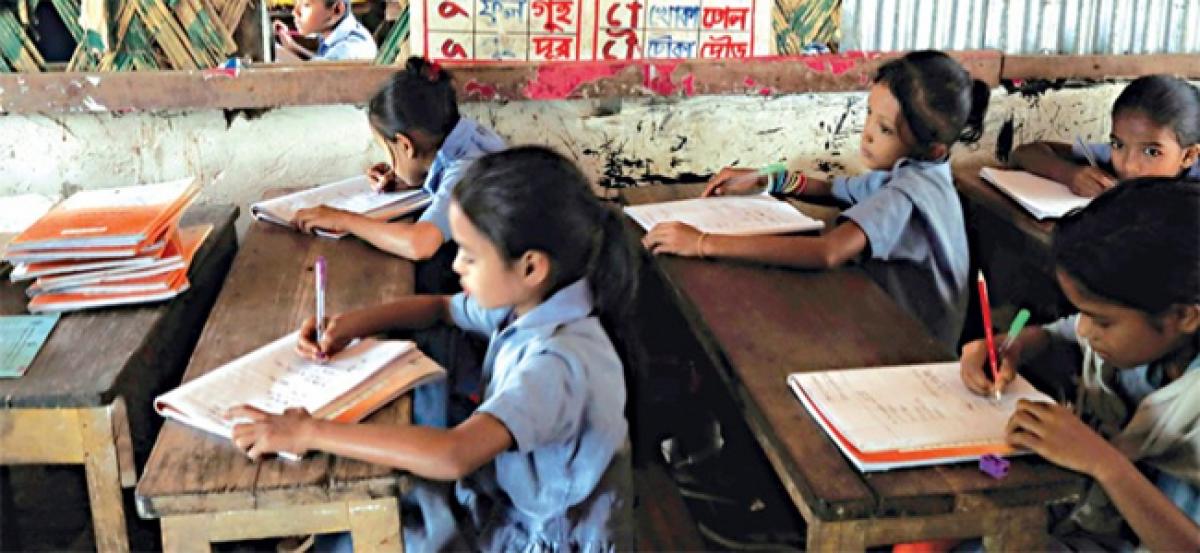 Highlights
The number of orphans in the age group between 418years has been increasing in the state and crossed 26,000 Due to poverty, lack of parental care and education, the number has been increasing steadily in all the 13 districts Surprisingly, the parents are not coming forward to take back the children from the rescue shelters though the organisers ask them to take the children
Visakhapatnam: The number of orphans in the age group between 4-18years has been increasing in the state and crossed 26,000. Due to poverty, lack of parental care and education, the number has been increasing steadily in all the 13 districts. Surprisingly, the parents are not coming forward to take back the children from the rescue shelters though the organisers ask them to take the children.
With the increase of the number of orphans, the number of child care centres has also been increasing. At present, 800 Child Protection Centres have been registered in the state and running under the guidelines of the Juvenile Justice Act-2015.
Interestingly, out of 26,000 children, over 5,800 children are from other states. In order to supervise and check the welfare of the orphan children, both Central and state governments established separate commissions. AP State Commission for Protection of Child Rights is looking after the rights of the children.
Meanwhile, in all the 13 districts several of child care centres have been working without registration, though it is mandatory. As there is no linkage to the other departments to the Child Protection Centres, even after completion of the 18-years, the orphans are continuing in the centres by working in the centres.
The Child Protection Centres are sending the children to the nearest government schools and some centres are running their own schools also. However, no school is linked with any Skill Development Centre and not organisation is taking care to provide any sort of employment to them. In fact, the majority of the children are not having Aadhar card also in the state. "It is true that most of the children have no Aadhaar cards.
The commission has already directed the centres to take steps to ensure every child get Aadhaar. The commission is also directing the women and child welfare department to take up the linkage programmes after the child completes 18-years.
The commission is also taking steps to provide skill-development training programme by connecting the other line departments. It is a fact that a large number of children are from various other states'' Ganta Hymavathi, chairperson, Andhra Pradesh State Commission for Protection of Child Rights