Flood alert continues in Srikakulam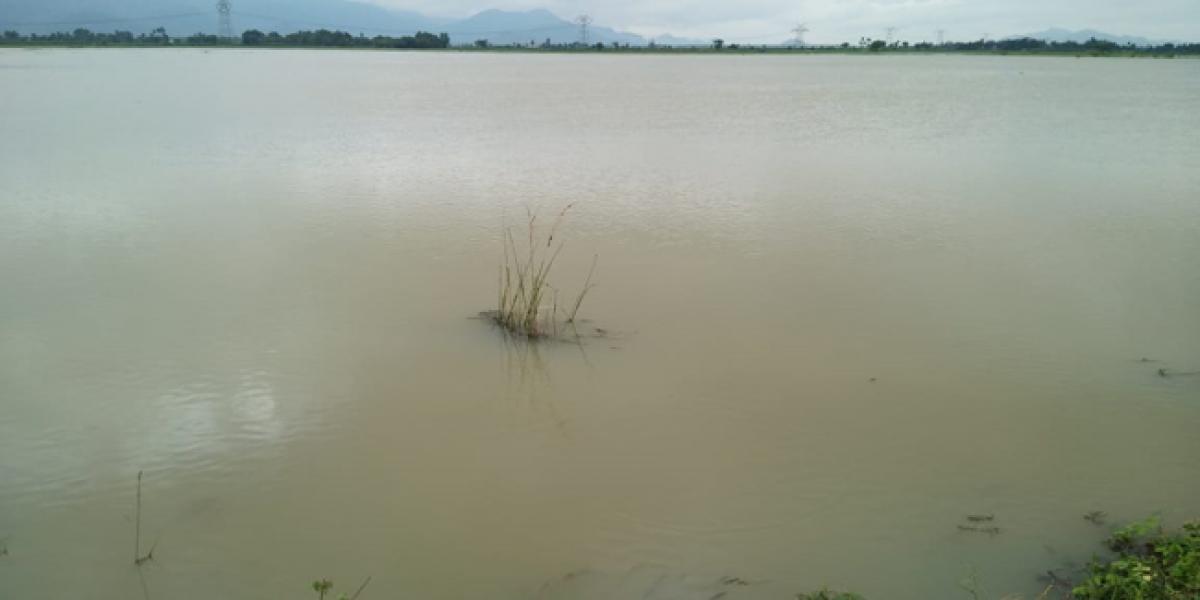 Highlights
Due to heavy rains in Odisha and Srikakulam district, floodwater was flowing at an alarming level inVamsadhara and Nagavali rivers In Odisha, catchment areas of both Vamsadhara and Nagavali rivers, heavy rains were recorded till Thursday and in Srikakulam also moderate rainfall was recorded on Thursday
Srikakulam: Due to heavy rains in Odisha and Srikakulam district, floodwater was flowing at an alarming level inVamsadhara and Nagavali rivers. In Odisha, catchment areas of both Vamsadhara and Nagavali rivers, heavy rains were recorded till Thursday and in Srikakulam also moderate rainfall was recorded on Thursday.
As a result, floodwater level reached 53,000 cusecs at Gotta Barrage in Vamsadhara river and 37,000 cusecs at Narayanapuram anicut in Nagavali river on Thursday. Due to prediction of heavy rains for next 48 hours in Srikakulam and Odisha state, the district officials have been alerted.
All mandal- level officers have been asked to maintain round-the-clock vigil and monitor flood situation in all adjacent mandals of both Vamsadhara and Nagavali rivers located either side of the rivers.
As a result of release of water, bunds and canals were damaged in LN Peta mandal and paddy crops were inundated in floodwater in 3,000 acres at Dabbapadu, Sumanthapuram, Turakapeta, Kovilam and Vadavalasa villages. In Amudalavalasa mandal paddy crops were submerged at Cheemalavalasa, Guttavalli, Nelliparthi and Kanugulavalasa villages due to breach of canals.
"If rains were stopped, the flood water will be receded by Friday morning and we are maintaining alert", superintending engineer of Vamsadhara project and Srikakulam irrigation circle M Surendar Reddy told The Hans India.
Thotapalli reservoir receives heavy inflows
Thotapalli reservoir is receiving huge water as the catchment areas of Nagavali witnessed good rains in the past two days. Due to rains, farm ponds in the district are brimming with water and farmers are busy with paddy transplantation.
Due to the unavailability of water, thousands of acres remained barren as the farmers could not start paddy transplantation so far. On the other hand, farmers in Parvathipuram area cursing rains as their paddy crops were submerged in rain water.
Similarly, paddy crops in Kurupam, GL Puram and Garugubilli were submerged in water. P Srinivas, assistant engineer of Thotapalli reservoir, said that water flow near Thotapalli bridge was steady and they are releasing the excess water by lifting seven gates. At present, the water level in the project is 104 metres.
Apart from this, Jhanjavathi, Vattigedda and Peddagedda reservoirs also receiving huge inflow and the irrigation engineers are closely observing the situation and releasing the excess water into river.