BJP reviews arrangements for party meet in Kakinada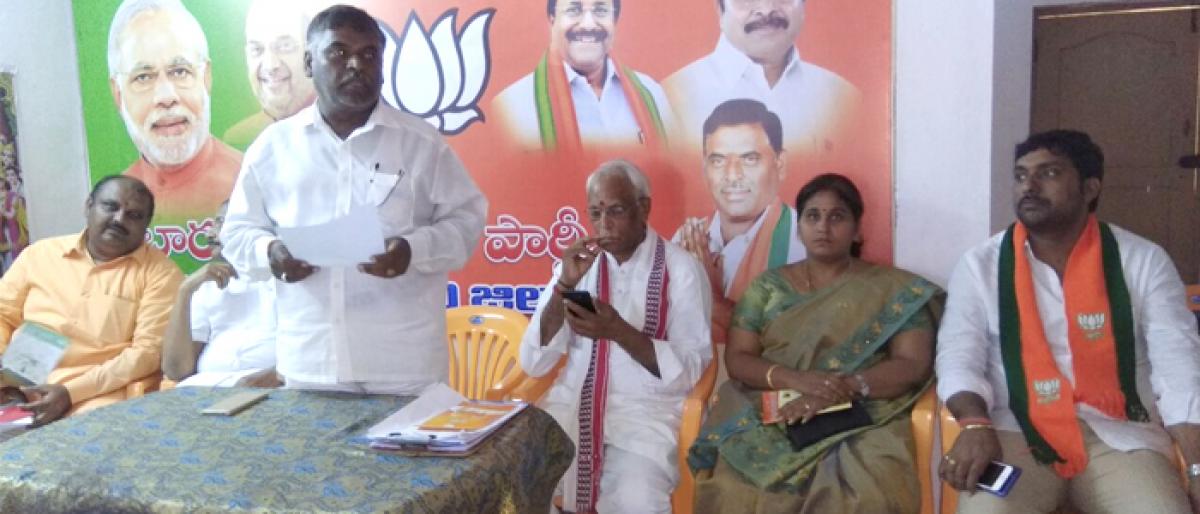 Highlights
The BJP leaders who met here on Friday, discussed the arrangements for the twoday state meet of the party wings scheduled to be held here on September 19 and 20
Kakinada: The BJP leaders who met here on Friday, discussed the arrangements for the two-day state meet of the party wings scheduled to be held here on September 19 and 20.
At the meet organised here on Friday, the arrangements for the AP Kisan Mocha meet on September 19 at Suryakala Mandir and the party executive committee meeting on September 20 at Bhaskara Function Hall at Naagamalli Thota centre were reviewed.
The BJP state Sanghatana president, G Ravindra Raju, secretary and former minister Pydikondalsa Manikyala Rao, the party official spokesperson, Tummala Padmaja, AP Kisan Morcha president V Suryanarayana Raju, East Godavari BJP unit president Y Malakondayya and others attended.