Students urged to set lofty goals in Amalapuram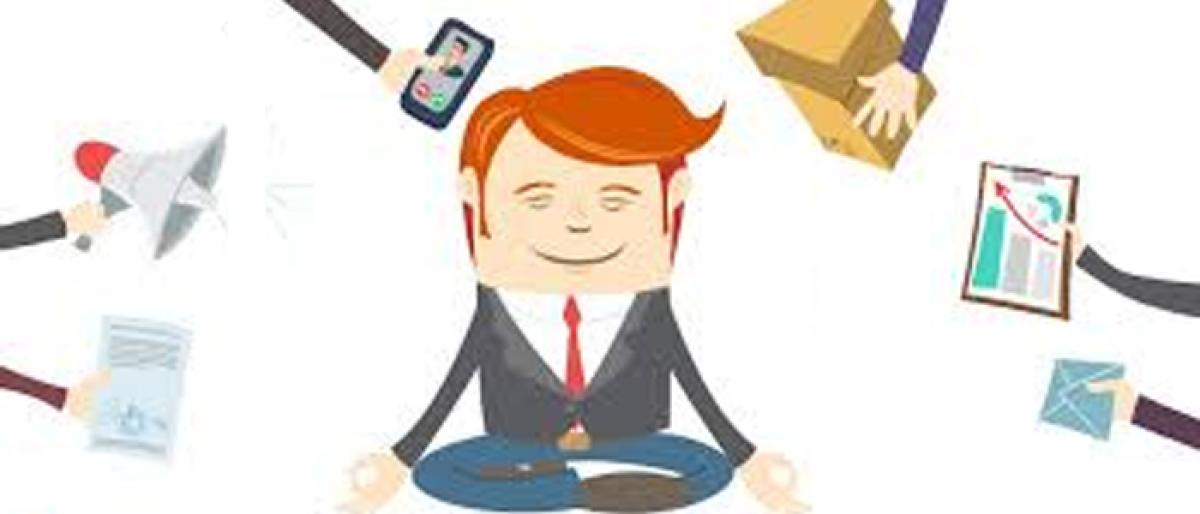 Highlights
Students in general and engineering students in particular should overcome stress to achieve greater heights in life, said assistant executive engineer AEE of Panchayat Raj Kalvakolanu Durga Rama Swamy while addressing the students of BVC Engineering college at Bhatlapalem here on Saturday
Amalapuram: Students in general and engineering students in particular should overcome stress to achieve greater heights in life, said assistant executive engineer (AEE) of Panchayat Raj Kalvakolanu Durga Rama Swamy while addressing the students of BVC Engineering college at Bhatlapalem here on Saturday.
He was the chief guest at the Engineers' Day celebrations held in connection with the birthday anniversary of eminent engineer Mokshagundam Visveswaraiah.
The AEE said that the engineering students should work hard to learn latest technology in construction of smart buildings.
College principal Dr GMV Prasad said the students should take a leaf from the life of Mokshagundam Visveswaraiah to develop in life. "They should develop skills to excel in their life," he added.
Amalapuram RDO B V Ramana, who was the chief guest at the blood donation camp organised in this connection, said that blood donation saves thousands of lives in needy.
Over 81 students donated blood in the camp. Dr Karnal Raju of Amalapuram area hospital and staff conducted the blood donation camp. Engineering college founder Bonam Kanaiah donated Rs 3 lakh to the flood victims of Kerala in this connection.
College committee chairman Rajesh, vice-chairman Satish, Heads of departments Dr MCS Madan, Dr MM Prasad, Rajgopal, BV Ramana, B Ramkumar, AO Krishna Rao, AS Narayana, Prasad, Srikanth, Narayana and a large number of students participated.
The new executive committee for TRACE, the professional society of Civil Engineering department, was elected in the afternoon.