Medha tech utsav begins in Rajamahendravaram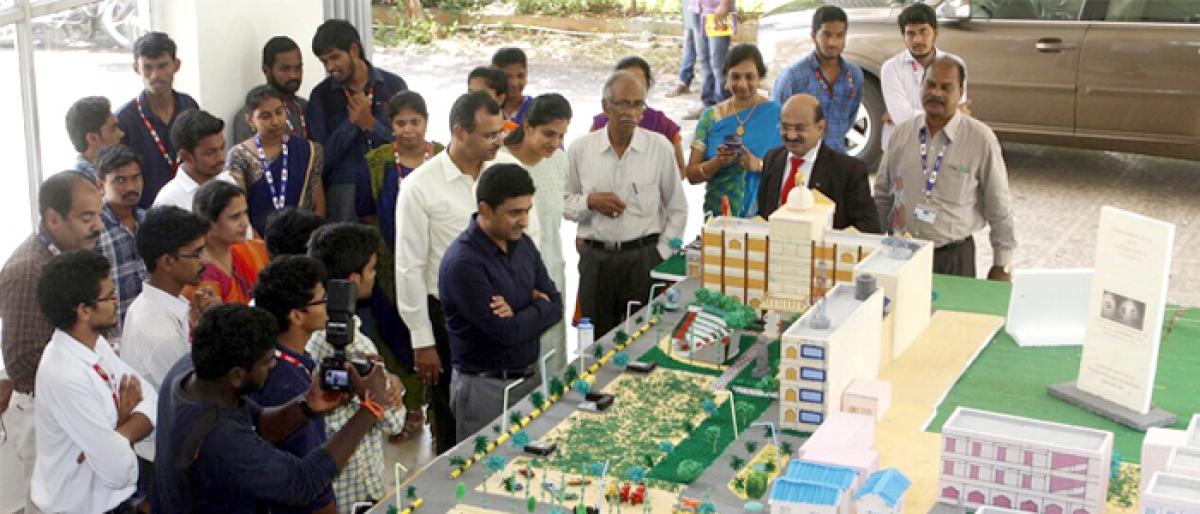 Highlights
The two day Medha, a tech utsav was commenced on the premises of Godavari Institute of Engineering and Technology GIET here on Friday, in which many budding engineers showcased their models, attracting the participants
Rajamahendravaram: The two-day Medha, a tech utsav was commenced on the premises of Godavari Institute of Engineering and Technology (GIET) here on Friday, in which many budding engineers showcased their models, attracting the participants.
Addressing the budding engineers, GIET managing director K Sasi Kiran Varma said that education and knowledge were very important to compete with others in this competitive world.
The engineering students should enhance their knowledge levels before going into the competitive world after their education.
Tech utsavs such as Medha would benefit the students to increase their creativity.
The college management was encouraging their students to participate in the tech utsavs and extending necessary help to prove their mettle by showcasing their projects.
Engineers were also part and parcel of the development of country, he added.
GIET executive director K Lakshmi Sasi Varma said the two-day Medha will help a lot to the budding engineers and it is an opportunity to them to prove their mettle and also exchange their views.
She advised them to avail Medha judiciously and try to innovate new things. GIET principal Dr LS Guptha and others were present.