Krishna river set for power boat racing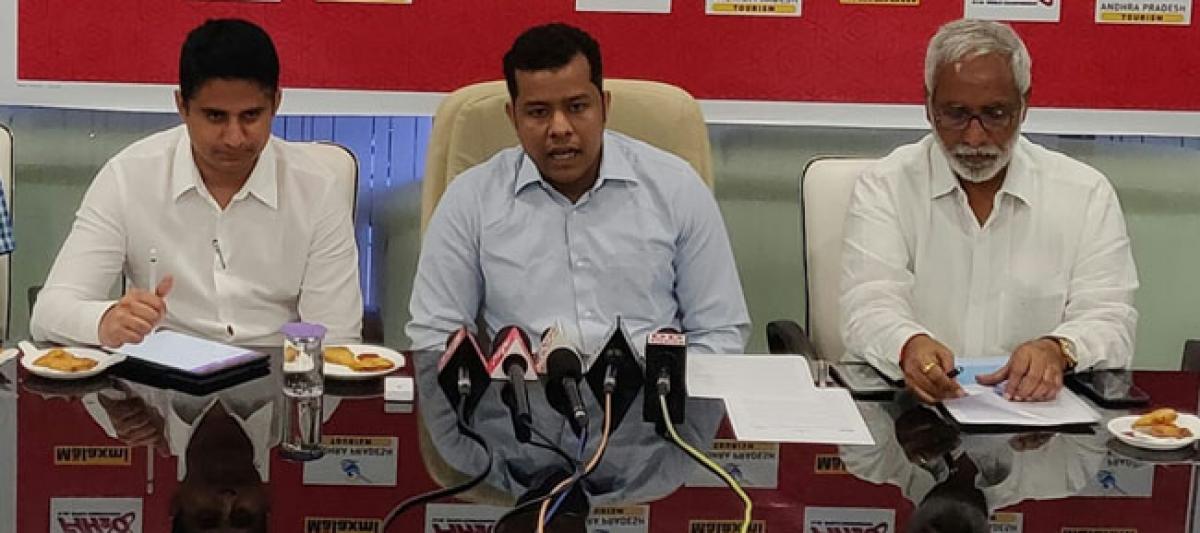 Highlights
Andhra Pradesh Tourism Development Corporation APTDC is gearing up to host the first Grand Prix F1H2O world championship power boat racing 2018 from November 16 to 18 in the Krishna river near Vijayawada The department will complete all arrangements to organise the international event between October 15 and November 15
Vijayawada: Andhra Pradesh Tourism Development Corporation (APTDC) is gearing up to host the first Grand Prix F1H2O world championship power boat racing 2018 from November 16 to 18 in the Krishna river near Vijayawada. The department will complete all arrangements to organise the international event between October 15 and November 15.
The officials of the APTDC along with those of the irrigation, revenue and other departments will meet Chief Minister Nara Chandrababu Naidu on October 8 and will brief him about the preparations. Speaking to media-persons at the APTDC office on Wednesday, managing director Himanshu Shukla, who is also the Chairperson of F1H2O Committee, said the APTDC is all set to host the championships and thus bring Amaravati to global map in formula boat racing.
He said Amaravati team has already entered the arena in international boat racing by participating in the just-concluded F1H2O International Power Boat Race in Xiangyang, China on September 23, 2018.
He said the Amaravati team stood fourth in the international competitions in China and hoped it would improve its position in the forthcoming championships. He said F1H2O was organised at very selective places in the world and now Amaravati will be added in the list next month when boat racing will be organised near Punnami Ghat in the Krishna river. Referring to previous boat racing in India, he said earlier, the F1H2O had held in 2004 at Mumbai but not at this level of arrangements.
He further said: "We are expecting one lakh visitors, including local delegates and international guests, international media to watch the spectacular boat racing."
Separate seating arrangements will be made for VIPs, VVIPs, guests, teams and others at pavilions and galleries. He said 30 government departments will work in coordination with one another. Sandeep Mandava, CEO, India Xtreme of Malaxmi Group, the local organiser, said Marco Peitrini, Director of Logistics, F1H2O in Amaravati has already inspected the 23-km stretch in the Krishna river for racing.