Cotton Corporation of India plans to purchase cotton from Nov 1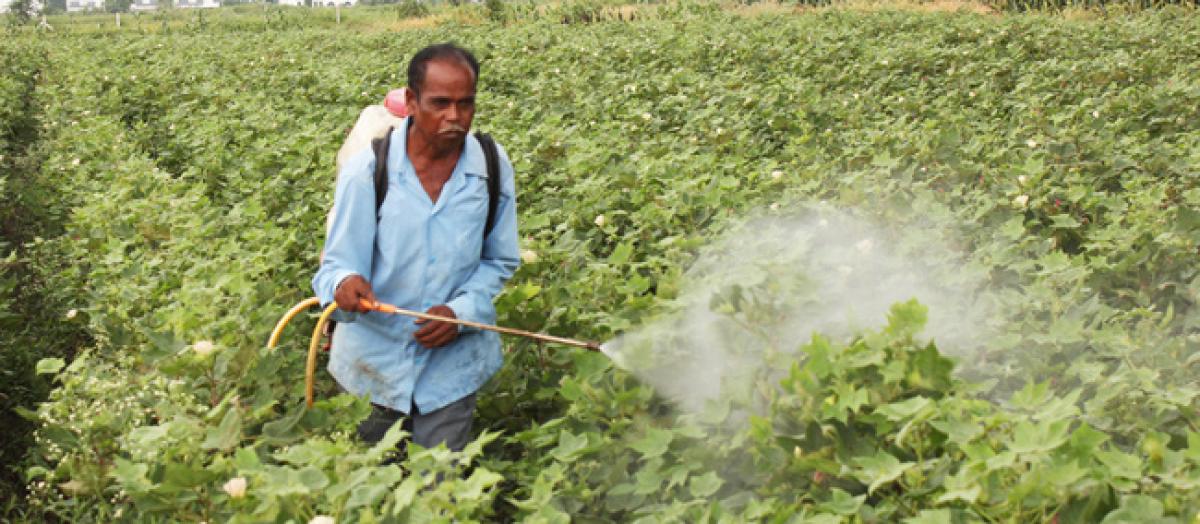 Highlights
Cotton Corporation of India CCI proposes to open 43 cotton purchase centres in the state to purchase cotton because cotton arrivals will start in the next 15days Taking demand into consideration, the Central government has fixed Rs5,450 as minimum support price MSP per quintal The MSP for cotton was Rs 4,350 per quintal during last year
Guntur: Cotton Corporation of India (CCI) proposes to open 43 cotton purchase centres in the state to purchase cotton because cotton arrivals will start in the next 15-days. Taking demand into consideration, the Central government has fixed Rs.5,450 as minimum support price (MSP) per quintal. The MSP for cotton was Rs 4,350 per quintal during last year.
The farmers who suffered losses due to falling of chilli prices during the last season shifted to cotton. As a result, cotton cultivation area increased to 6-lakh hectares in the state including 2.49 lakh hectares in Kurnool district during this season.
The details of cotton cultivation are as follows: In Guntur district 1.68 lakh hectares, in Krishna district 48,000 hectares, in Anantapur district 45,000 hectares, Prakasam district 37,000 hectares, East Godavari district 13,000 hectares and Vizag district 11,000 hectares.
When the CCI purchased cotton at Rs. 4,350 last year, it was sold at Rs. 6,000 per quintal in the open market. When the Central government fixed MSP for cotton Rs.5,450 in the present season, the cotton is price expected to go up in the open market.
A P Cotton Association is expecting 60-lakh bales of cotton exports to China during the season due to increase of demand for cotton in the international market. When exporters get orders from China, demand for cotton will increase in the domestic market and the farmers will benefit.
A.P.Spinning Mills Association honorary president G Punnaiah Chowdary said, ``Farmers got on an average 10 quintals yield per acre in state. Due to drought caused by deficit rainfall, the cotton fields were damaged in the state.
However, we are expecting export order from China during this season. China government increased import duty on cotton imports from America. As a result, India will get more exports orders from China. I am expecting India will get at least 60 lakh bales export orders from China during this season."