MLA declares open connective roads in smart city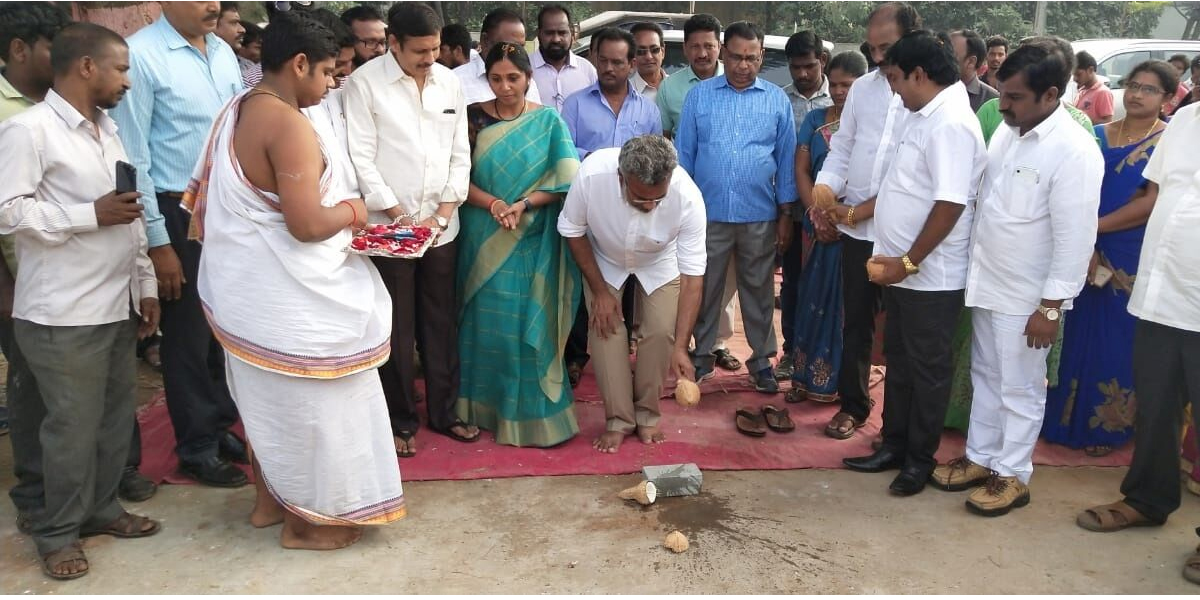 Highlights
City MLA, V Venkateswara Rao inaugurated two connective roads to Bhanugudi centre in Kakinada city on Tuesday The two roads in Mahatma Gandhi Road taken up with Rs 60 lakh connects Bhanugudi centre from behind the Government ITI in 46th division in LB Nagar in the city
Kakinada: City MLA, V Venkateswara Rao inaugurated two connective roads to Bhanugudi centre in Kakinada city on Tuesday. The two roads in Mahatma Gandhi Road taken up with Rs 60 lakh connects Bhanugudi centre from behind the Government ITI in 46th division in LB Nagar in the city.
Speaking on this occasion, the MLA said that the Government is giving top priority for road connectivity and provision of better roads.
Mayor Sunkara Pavani, TDP city unit president N Dora Babu, 46th division corporator K Bala Prasad, deputy mayor K Satti Babu and others attended.