Emulate ideals of Vivekanada: Collector to youth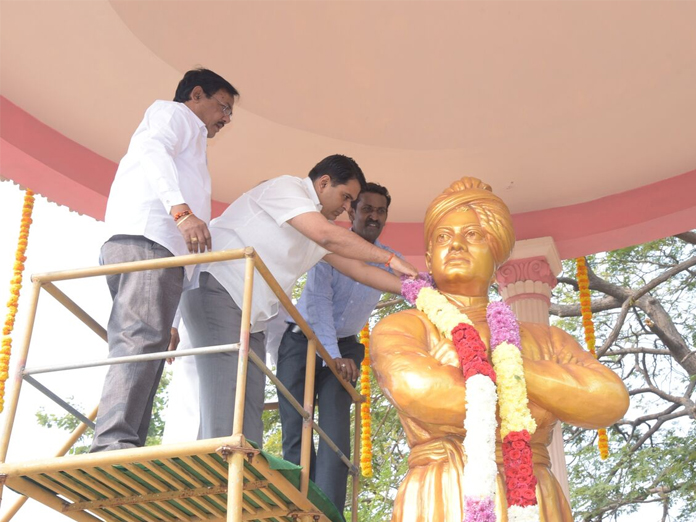 Highlights
East Godavari Collector Karthikeya Mishra called upon the youth to emulate the ideals of Swami Vivekananda
Kakinada: East Godavari Collector Karthikeya Mishra called upon the youth to emulate the ideals of Swami Vivekananda.
Paying rich floral tributes to statue of Swami Vivekananda on the occasion of his 156th birth anniversary at Raja Tank (Vivekanada Park) on Saturday, the collector asked the teaching fraternity to spread the preachings of Swami Vivekananda across the globe.
"The ideals of Vivekananda will definitely help students in their career and increase their responsibility towards society," he said.
MLA V Venkateswara Rao also spoke. Mayor S Pavani and joint collector H Sattibabu also participated.