Fab Regal Raptor Motor Cycles Celebrates Friendship day Carnival 2015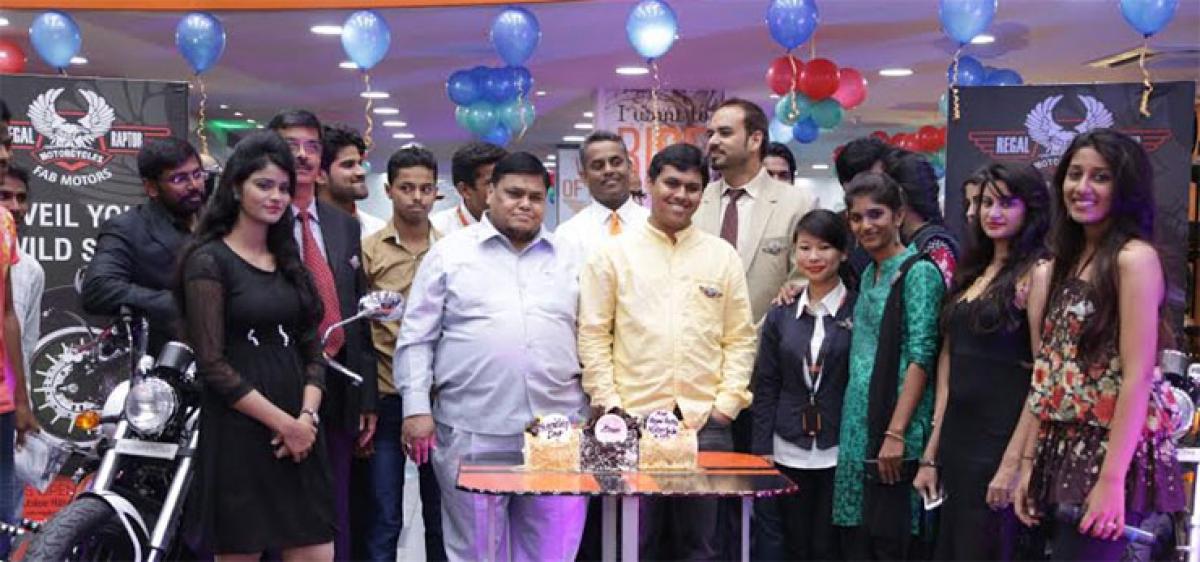 Highlights
Fab Regal Raptor Motor Cycles unveiled" Friendship Day Carnival- 2015 "at its show room in Jubilee hills. To mark the Friendship day 2015 Fab Regal Raptor will carry out various programmes on 1st, 2nd 3rd August
ADVERTISEMENT
Fab Regal Raptor Motor Cycles unveiled" Friendship Day Carnival- 2015 "at its show room in Jubilee hills. To mark the Friendship day 2015 Fab Regal Raptor will carry out various programmes on 1st, 2nd 3rd August.
Customers / Friends who participate in the carnival will get surprise gifts. There will be selfie competition for the customers who walks in the show room and take part in the carnival. They will be honored with rewards / prizes on concluding day.
All they have to do is to take friends group selfie at the show room and post on their face book page https://www.facebook.com/regalraptorindia. Speaking on the occasion M.G.Shariq – MD of the company said Fab Regal Raptor Motor Cycles believes that Friendship has been a great relationship between two people or more which reflects the interpersonal bond and stands on the pillars of trust, affection, Support and loyalty.
There are many historical references on friendship, how one can be a good friend. Fab Regal Raptor Motor Cycles would like every to remember and recall their great friendship on the day and join the Carnival to cherish their joyous days with friends.