Vijay Devarakonda's Rowdy Wear On Top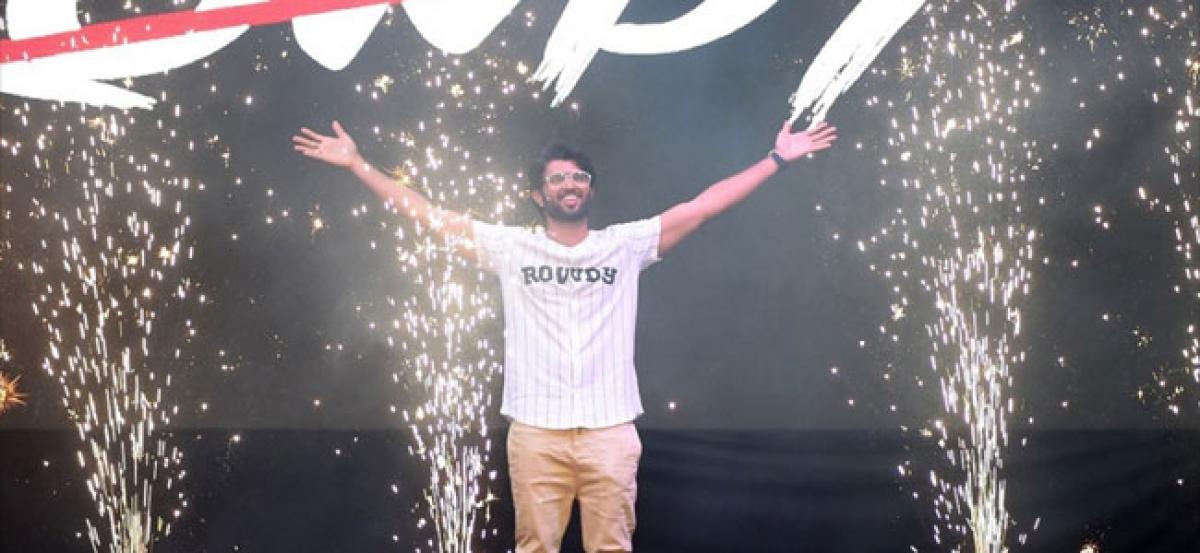 Highlights
Vijay Devarakonda is happy with the way his fans are welcoming all his decisions On Sunday, he has thrown a sundowner party to all his fans and launched his own textiles label Rowdy wear He also auctioned his Filmfare for 25 lakh rupees for Divi laboratories
Vijay Devarakonda is happy with the way his fans are welcoming all his decisions. On Sunday, he has thrown a sundowner party to all his fans and launched his own textiles label Rowdy wear. He also auctioned his Filmfare for 25 lakh rupees for Divi laboratories.
We have come to know that Rowdy wear app got the largest number of downloads in 24 hours and has become the top app in the lifestyle category. Vijay Devarakonda has revealed the same on twitter by tweeting, "Rowdies - we are on 🔥 No1 on lifestyle - 1 lakh + downloads overnight. Servers aren't able to keep up. Avi crash aina other rowdies have your back and all Rowdies will get their codes."
The first sale of Vijay's rowdy wear is going to be live tomorrow at 6 PM.