New AI app for deaf translates sign language into speech in real time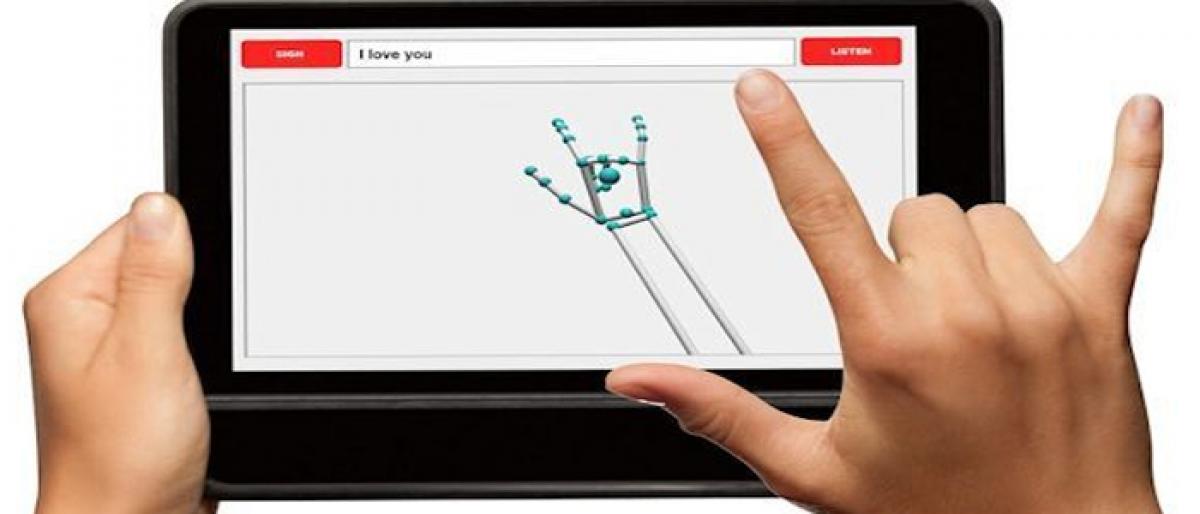 Highlights
A Netherlandsbased startup has developed an artificial intelligence AI powered smartphone app for deaf and mute people, which it says offers a lowcost and superior approach to translating sign language into text and speech in real time The easytouse innovative digital interpreter dubbed as Google translator for the deaf and mute works by placing a smartphone in front of the user while th
​New Delhi: A Netherlands-based start-up has developed an artificial intelligence (AI) powered smartphone app for deaf and mute people, which it says offers a low-cost and superior approach to translating sign language into text and speech in real time. The easy-to-use innovative digital interpreter dubbed as "Google translator for the deaf and mute" works by placing a smartphone in front of the user while the app translates gestures or sign language into text and speech.
The app, called GnoSys, uses neural networks and computer vision to recognise the video of sign language speaker, and then smart algorithms translate it into speech. Affordable and always available interpreter services are in huge demand in the deaf community.
Every day thousands of local businesses around the globe face problems with providing their services to deaf, said Konstantin Bondar, Co-Founder & CTO of Evalk, the company which developed the app. According to the National Deaf Association (NAD), 18 million people are estimated to be deaf in India.
The app is expected to hit the Indian market next year, Roman Wyhowski Founder & CEO Evalk told PTI. The new application can find use in a B2B setting, where businesses who want to employ deaf and mute employees can use it to convey employee messages to the end consumer, according to the company.
It will help drive inclusivity at the workplace by removing communication barriers between the disabled and able, Wyhowski said. "Deaf people do not have that many options for communicating with a hearing person, and all of the alternatives do have major flaws.
Interpreters aren't usually available, and also could be expensive," Wyhowski said. "Pen and paper approach is just a bad idea: it's very uncomfortable, messy, and time-consuming for both deaf and hearing person," he said