MVJCE Student Wins Gold At All India Student Design Competition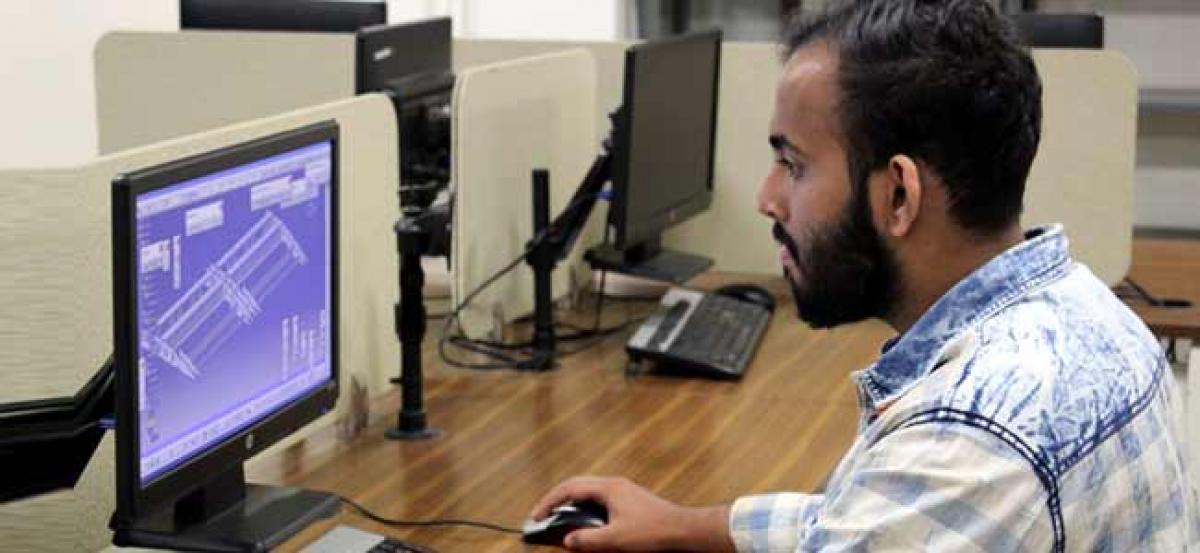 Highlights
Omkar Shriram Lawate, a final year student of MVJ College of Engineering MVJCE secured 1st position in the aerospace engineering discipline and was awarded a gold medal for his design at the All India Student Design Competition conducted recently by The National Design and Research Forum NDRF of The Institution of Engineers India
Omkar Shriram Lawate's design was awarded the first position at the national level competition
Bangalore: Omkar Shriram Lawate, a final year student of MVJ College of Engineering (MVJCE) secured 1st position in the aerospace engineering discipline and was awarded a gold medal for his design at the All India Student Design Competition conducted recently by The National Design and Research Forum (NDRF) of The Institution of Engineers (India). The 49th All India student design competition focused on promoting design and research in various branches of engineering.
NDRF annually organizes a national level design competition for engineering students across the country. The competition challenges students to come up with innovative designs and showcase their individual engineering skills and talents. In the mission to help students earn recognition, the competition also aims at promoting engineering design and research in India. The competition was open to all students studying in final/pre-final year leading to BE / B.Tech / ME / MTech /MS or equivalent courses in engineering or have passed section 'A' Examinations of the Institution of Engineers (IEI).
A newer conceptual design was brought out by Omkar where he applied design tools using advanced software. This design helps in improving the aerodynamic performance at various stages of flight of transport aircraft and UAVs by encompassing adaptive slotted winglets using shape memory alloys based actuators. The conventional static winglet are currently being used for a particular mission point which lies between performance at low and high speeds. Improved winglet design is worked out with morphing capabilities so that performance can be obtained over wider range of flight conditions in contrast to the conventional winglet. The slotted winglets with morphing capabilities is the key feature of his design. The advantages of his design includes reduction of acoustic sound, reduction of winglet twisting apart from better performance over a wider flight envelope.
Dr. Nagaraj Sitaram, Principal, MVJCE while congratulating Omkar on his recent achievement said "Among the several participants in this competition, Omkar made it through to get a first position which makes it very complementing considering his experience in aeronautics as a beginner. This landmark achievement not only highlights the handwork of the student but also the dedication of our faculty which has constantly worked towards promoting the all - round development of our students and has motivated them to showcase their talents at such national level competitions".