DRS International School celebrates 16th Annual Day at Kompally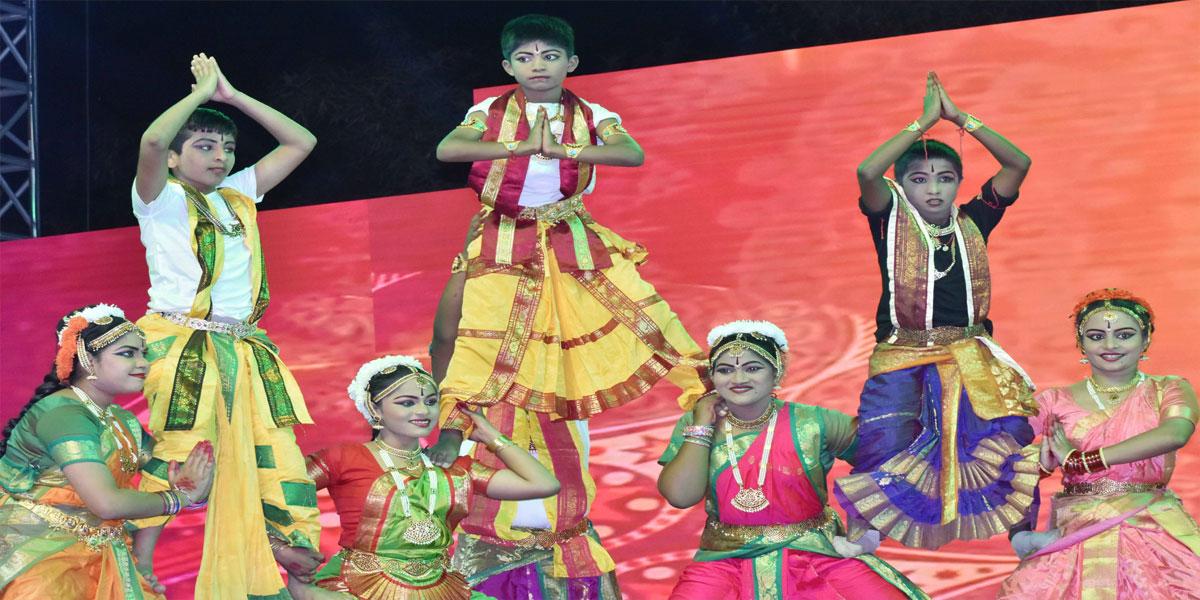 Highlights
DRS International School celebrated its 16th Annual Day at Kompally in Hyderabad on Sunday, amidst great zest, vibrancy and elation
Hyderabad: DRS International School celebrated its 16th Annual Day at Kompally in Hyderabad on Sunday, amidst great zest, vibrancy and elation. The Telangana State Collegiate and Technical Education Commissioner Naveen Mittal was the chief guest, Former Inspector General Gopinath Reddy as Guest of Honour, DRS IS CMD Dayanand Agarwal, Directors Anjani Kumar Agarwal, Sanjay Agarwal, Principal Gourav Muradia, Parents, Students were present on this occasion.
The programme commenced with the lighting of the ceremonial lamp by Naveen Mittal escorted by the other dignitaries and the Principal. The Principal, Gourav Muradia welcomed the guests The Chief Guest gave away prizes to the academically meritorious pupils of the school. After this, the programme commenced with a scintillating invocation dances of kids the dance drama play 'Tathagatha', outlining the saga of Lord Buddha"s life. A creative adaption of the classic play 'Cindrella' with many a twist in the tale, that showcased the spirit of inter-cultural understanding. Theme based dances both Western and Folk dances captivated the guests. The props and costumes added colour to the festive occasion with the synchronized dance movement to the foot tapping music.
Naveen Mittal addressed on this occasion said which contended it was a spectacular show put up by the children. He stated that the students have smartly carved a niche for themselves. He added that students should not only be imparted excellent education but also be given great scruples and values so they can effectively serve their nation. And should help each other and spread the message of brotherhood and love for each other.