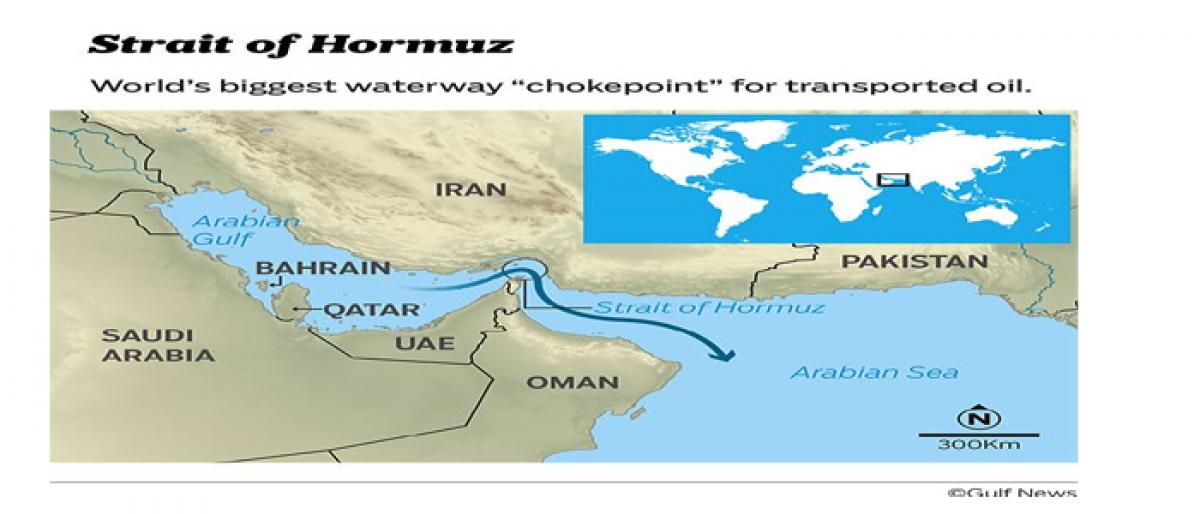 Highlights
The head of Irans Revolutionary Guards has stated that their forces are ready to follow through with the threat to close the strategical waterway linking Middle East crude producers to crucial world markets, the Strait of Hormuz, if the United States snapped back sanctions targeting Tehrans oil
The head of Iran's Revolutionary Guards has stated that their forces are ready to follow through with the threat to close the strategical waterway linking Middle East crude producers to crucial world markets, the Strait of Hormuz, if the United States snapped back sanctions targeting Tehran's oil.
"We are hopeful that this plan expressed by our president will be implemented if needed… We will make the enemy understand that either everyone can use the Strait of Hormuz or no one," Tasnim news agency cited Mohammad Ali Jafari, commander of the Islamic Revolutionary Guard Corp, as saying, according to sputniknews.com.
Golkar of the University of Tennessee, however, said that an Iranian threat to disrupt oil export in the Gulf could unsettle the energy prices, prompt countries like China and India to turn against the country, and "undermine Iran's foreign policy of looking to the East," according to aljazeera.com.
With a third of the world's sea-borne oil passing through it every day, the Strait of Hormuz is a strategic artery linking Middle East crude producers to key markets in Asia Pacific, Europe, North America and beyond. It is a waterway separating Iran and Oman, connecting the Gulf to the Gulf of Oman and the Arabian Sea. It is 21 miles wide at its narrowest point, but the shipping lane is only two miles wide in either direction.
The U.S. Energy Information Administration estimates a record 18.5 million barrels per day of sea-borne oil passed through it in 2016, a 9 percent increase on flows in 2015 which accounted for 30 pct of all sea-borne traded crude oil and other liquids during the year.
Sea-borne crude and condensate flows transiting the Strait are estimated at around 17.2 million bpd in 2017 and around 17.4 million bpd in the first half of 2018, according to oil analytics firm Vortexa. Most of the crude exported from Saudi Arabia, Iran, the United Arab Emirates, Kuwait and Iraq passes through it. It is also the route for nearly all the liquefied natural gas (LNG) from lead exporter Qatar.
Subscribed Failed...
Subscribed Successfully...