A short-film maker with a long list of success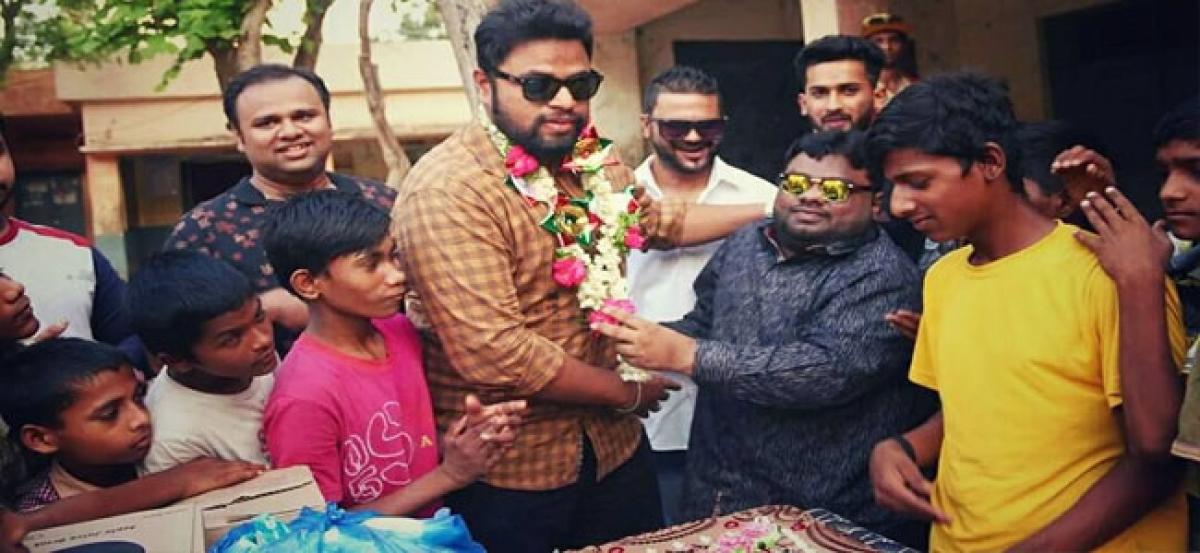 Highlights
Meet Danish Khan, an actor, writer and an independent film maker. The young charismatic multi-talented man from Hyderabad is well-known for his sensiblity and talent. Basically Danish holds a master degree in Mechanical Engineering and was always passionate towards acting and theatre arts; He wished to learn the crafts but couldn't happen because acting schools were expensive and reputed theatre g
Meet Danish Khan, an actor, writer and an independent film maker. The young charismatic multi-talented man from Hyderabad is well-known for his sensiblity and talent. Basically Danish holds a master degree in Mechanical Engineering and was always passionate towards acting and theatre arts; He wished to learn the crafts but couldn't happen because acting schools were expensive and reputed theatre group were not ready to accept a new actor in their team.
Khan tried to join theatre as an artist but was rejected outright as he was told that "your looks do not appeal to our audience, we cannot afford having you in our team ". That, however, did not stop talented Khan. So he decided to make his own team by utilising the social media site and gathered a team. "Kuch nahi karke bhi falak par hu, meri maa mujhko sitaara kehti hai" he says proudly.
While doing theatre plays he was appreciated by short film makers from Hyderabad and Mumbai and then he started acting in short films. His first short film was made by his friend who is a famous director in Tollywood who debuted with his film "Run Raja Run" and now 'Saaho' is in the pipeline.
In 2003 he started performing in theatres and street plays in Hyderabad and Mumbai. He was inspired byhis father who is a philatelist, historian and renowned antique collector who has won 17 Gold medals in international exhibitions. Danish was awarded best actor for three plays during those days. His intensity and skills in acting paved a ways for him and led many directors to approach him. He recently finished the shoot of an international film which is to be composed in 12 languages.
This film includes some big and well known names of Hollywood. Such opportunities are very rare and Danish feels privileged to be a part of this film. In fact, he is the only actor from India who has been cast in the film. This film will be showcased on the biggest platform in the Cannes film festival and other film festivals .He has won dozen of awards for his acting in India.
He was honoured with the title "YouTube star and "YouTube celebrity" by Indian Kesari and Young India magazines Apart from acting he runs an NGO "Holding hands Foundation". He rescued a 19-year- old Hyderabadi girl in Mumbai within 12 hrs without taking police help.
When queried about what failures have you been able to learn from? How did they change you and your process? He said confidently: I never failed in any attempt of my life, luckily my performance or my films won award in almost every film festival.
I felt really heart broken when two of my Tollywood and Bollywood feature films were not released where I played the main villain role and expected a lot from those films. I'm from non filmy background, I struggled a lot but I'm happy the way life is taking a turn now.'