Saudi dance 'Barbs' Goes Viral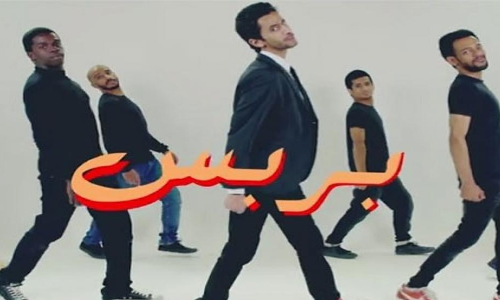 Highlights
He can be seen dancing the -'barbs-' which means -'to let oneself go-' in Saudi dialect. Its purpose ? Tilt your head back and roll while slowly...
It is becoming more and more popular. The 'barbs' dance was created by a Saudi artist and it is going viral for the last couple of weeks on the internet.
The video reached more than 20 millions views on Youtube platform, it was posted by artist Majed el-Esa on December 31, 2015.
He can be seen dancing the 'barbs' which means 'to let oneself go' in Saudi dialect. Its purpose ? Tilt your head back and roll while slowly stepping forward. Its rhythm reminds of 80's hip-hop with Arabic music sounds, says Lebanese Daily L'Orient le jour. This trend was echoed by many Western medias, including The Washington Post.
The dance actually starts little more than halfway through the video when the youth in the red shoes says "Put your foot like this" in Arabic. He then shuffles the other foot, tilts his back back and wriggles sideways, bobbing his head like an ostrich to the song, which some say sounds a lot like "Bring It Back" by Travis Porter.
"In a region that is often dealing with some kind of conflict and turmoil, it is no wonder that people seek ways to escape from the harsh realities of life by doing what many of us love to do: dance," wrote Rym Ghazal, a columnist for the National, a newspaper based in Abu Dhabi. "I have to admit, at first I thought it a bit silly, but then I got into it and caught myself 'barbsing.'
But like many aspects of free expression in the Middle East, there are unforeseen consequences: Take the two poor souls in Abu Dhabi who danced the Barbs while wearing military uniforms, and then uploaded it on social media sites. The Abu Dhabi government didn't look at it kindly – and swiftly served an arrest warrant for them and took them to court. They were charged with disrespecting the military uniform and the national army.
The dance has also triggered the ire of conservative columnists and critics of social media in Saudi Arabia. Some describe the video as proof of how Western influences are spoiling their society. They have publicly urged a boycott of the dance and demanded that authorities arrest the performers for their "indecent" moves.
"Some added an Arabic hashtag that translates to 'don't make stupid people famous,' " Ghazal noted in her column.
Subscribed Failed...
Subscribed Successfully...