Brazil orders shutting of border to Venezuelan migrants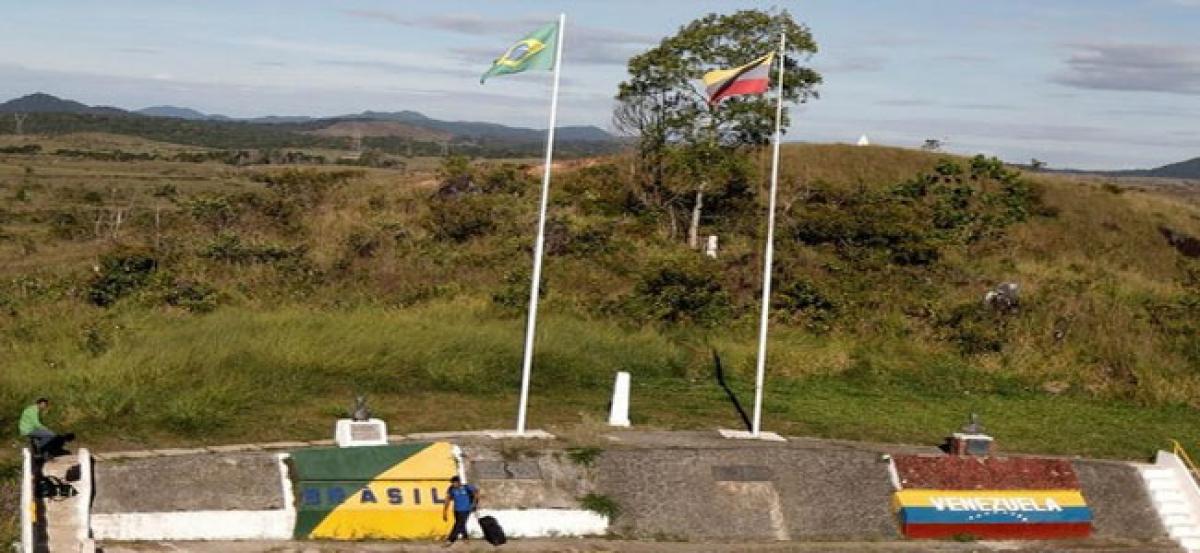 Highlights
A Brazilian judge has directed authorities to close the border for Venezuelan nationals entering Brazil, to escape from their countrys political and economic crisis
Sao Paulo [Brazil]: A Brazilian judge has directed authorities to close the border for Venezuelan nationals entering Brazil, to escape from their country's political and economic crisis.
Federal Judge Helder Barreto ordered the shutting of the border in the northern Brazilian state of Roraima. He said that the entry of the Venezuelans should be suspended immediately until the "state could achieve an equilibrium between the arrival of migrants and their exit to other parts of Brazil", Voice of America(VOA) reported.
Roraima Governor Suely Campos, who is backing the court order, said that he had been asking the Brazilian Supreme Court to shut the border.
According to state officials, an estimated 500 Venezuelans migrants enter Brazil every day, and most of them stay in Roraima. In the last three years, tens of thousands of Venezuelans are estimated to be residing in Roraima, as per the VOA report.
Even Brazilian President Michel Temer asserted several times that Brazil's border with Venezuela would not be blocked.
Since 2015, over one million people have left Venezuela to flee from the economic and political turmoil plaguing the country.
While most Venezuelans have also fled to Colombia, authorities there and elsewhere in other South American countries have been keeping a strict vigil at the borders.