Kottakota Tahasildar caught accepting 1.5L bribe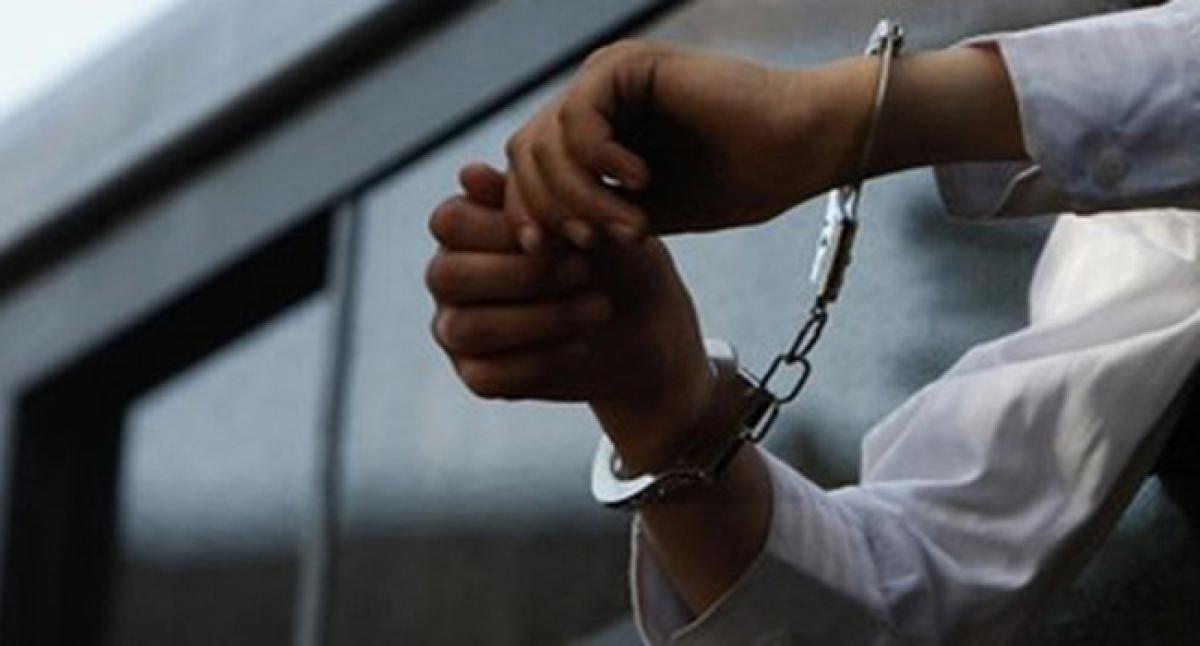 Highlights
The AntiCorruption sleuths caught Kottakota Tahasildar while he was accepting bribe from a software engineer to clear a landrelated dispute
Wanaparthy: The Anti-Corruption sleuths caught Kottakota Tahasildar while he was accepting bribe from a software engineer to clear a land-related dispute. The Anti-Corruption Bureau sleuths trapped the Kottakota Tahasildar Mallikarjuna Rao and arrested him while he was taking a bribe of Rs.150,000 from the software engineer Pradeep Reddy from Hyderabad at Food Piramid Dhaba in Kanimetta village of Kottakota mandal on Wednesday.
Earlier, Pradeep Reddy had bought 34 acres of land in Pullareddy Kunta of Apparala village under Kottakota mandal. When the software engineer tried to clear the land and was levelling it by removing some of the lake bunds and other unwanted structures on the land, some residents of Apparala village lodged a complaint with the Kottakota police station, Revenue department officials and the District Collector, against the software engineer for destroying the lake bund.
Following this, the Tahasildar called Pradeep Reddy to meet him to discuss the matter. When Pradeep Reddy approached the Tahasildar, he was told that the land he had bought was useful for the village and because the local villagers are opposing to carry out any kind of levelling and construction operations in his land, he demanded Rs. 500,000 as bribe to settle the dispute with the local people.
It was believed that the Tahasildar had told Pradeep Reddy that he had to give a share of Rs. 5,000 each to 42 local reporters, another Rs. 2 lakh to Revenue officials in addition to bribes to Irrigation officials and officials in the district collectorate. However, Pradeep Reddy expressed his inability to pay that much amount and finally a deal was struck for Rs. 4 lakh.
Initially, a token amount of Rs. 1.5 lakh was decided to be given. However, Pradeep through his friend informed the ACB about the corruption. Accordingly, the ACB officials lead by Rakesh Reddy, Jaganmohan Reddy, and Ramesh Reddy formed a team and trapped the corrupt Tahasildar red handed while taking the bribe. "We have caught Kottakota Tahasildar Mallikarjun Rao red handed and have booked a case against him," said ACP DSP Srinivas Rao.
Subscribed Failed...
Subscribed Successfully...