Kiran Kumar Reddy: Justice to Telugu states possible if Congress forms govt at Centre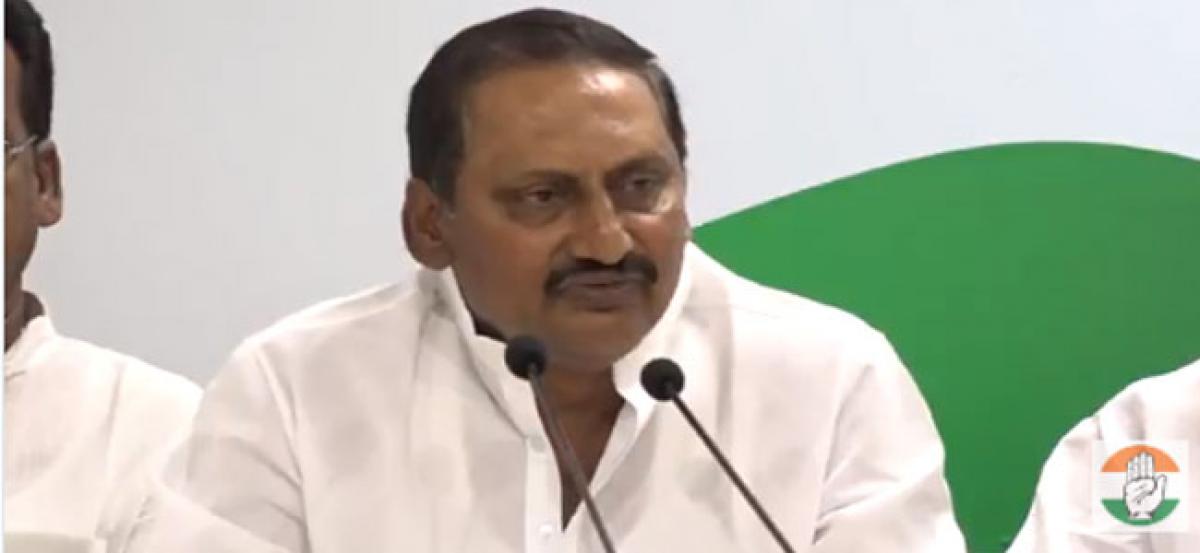 Highlights
Former Chief Minister N Kiran Kumar Reddy on Friday rejoined the Congress party in New Delhi
Former Chief Minister N Kiran Kumar Reddy on Friday re-joined the Congress party in New Delhi.
Speaking to the media, he expressed happiness over re-joining the Congress party. Mentioning his family's long-standing relationship and their political career in Congress, Kiran Kumar Reddy ensured his support in strengthening the party.
He further claimed that justice won't be served the Telugu states unless Congress forms government at the Centre adding that the realisation of reorganisation act is possible only with Congress.
The former chief minister reviewing the political structure claimed that both TDP and YSR Congress Parties failed in the realisation of division promises.