No-confidence motion: BJD walks out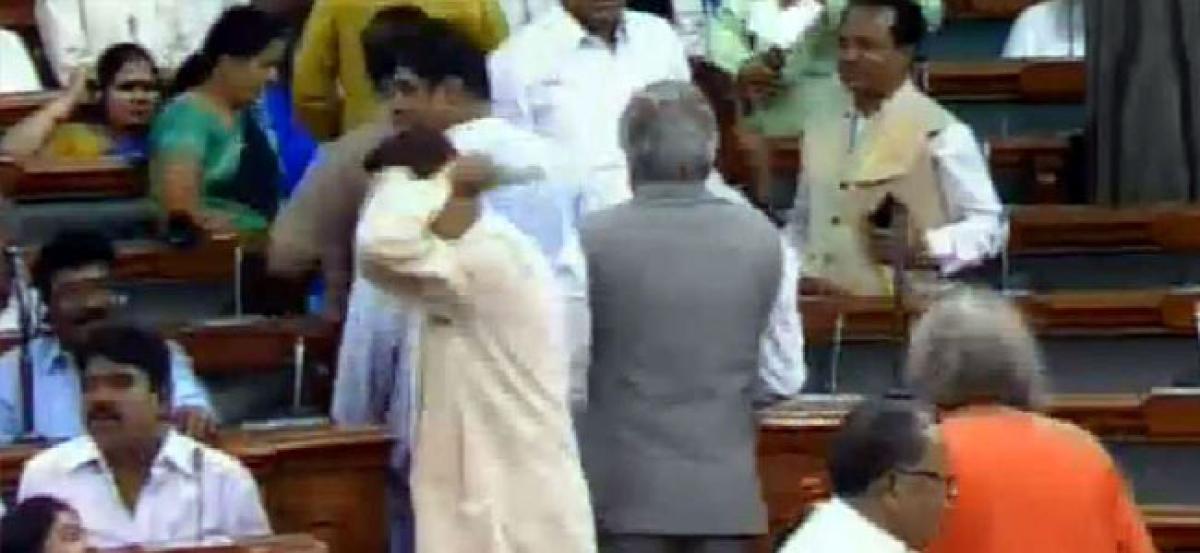 Highlights
Noconfidence motion The BJP has the numbers to sail through the trust vote But the BJP and PM Narendra Modis effort is not to just survive but make a splash
No-confidence motion: The BJP has the numbers to sail through the trust vote. But the BJP and PM Narendra Modi's effort is not to just survive but make a splash
As the debate over the no-confidence motion started in parliament, Naveen Patnaik's Biju Janata Dal walked out within minutes, bringing down the effective strength of the house to 514 which will help the government during the voting this evening.
Through yesterday, BJP chief Amit Shah had been working the phones to bring on board upset allies and non-aligned parties - the idea being to secure a two-thirds majority in the voting.
The Congress and the opposition parties that are backing the motion, say it will be the debate and not the voting that is all-important as it would give them a chance to make their case against the government from a most-watched platform.