Upset with wife, man pushes three kids into river in Chittoor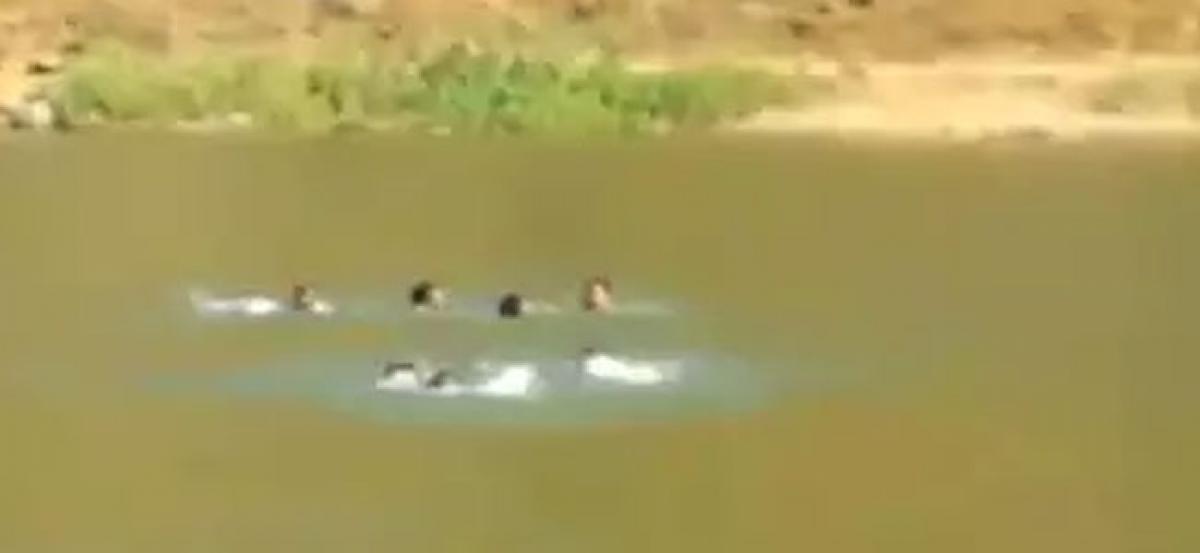 Highlights
In a shocking incident, a man killed his three children brutally in Chittoor district on Sunday night The accused, identified as Venkatesh, who works as a construction worker pushed his three children into the Niva river at Balganganapalli
In a shocking incident, a man killed his three children brutally in Chittoor district on Sunday night. The accused, identified as Venkatesh, who works as a construction worker pushed his three children into the Niva river at Balganganapalli.
The kids Punith, Sanjay and Rahul who are of below 5 years age, succumbed to death due to drowning.
According to the reports, the man resorted to the extreme step following clashes with his wife. After an argument ensued between the couple, Venkatesh, in a fit of rage pushed his kids into the Niva River. Sources reveal that Venkatesh was completely intoxicated at the time of the incident. Locals found the bodies on Monday morning and alerted the police. A case has been registered and the police are investigating.