TDP MP turns transgender for special status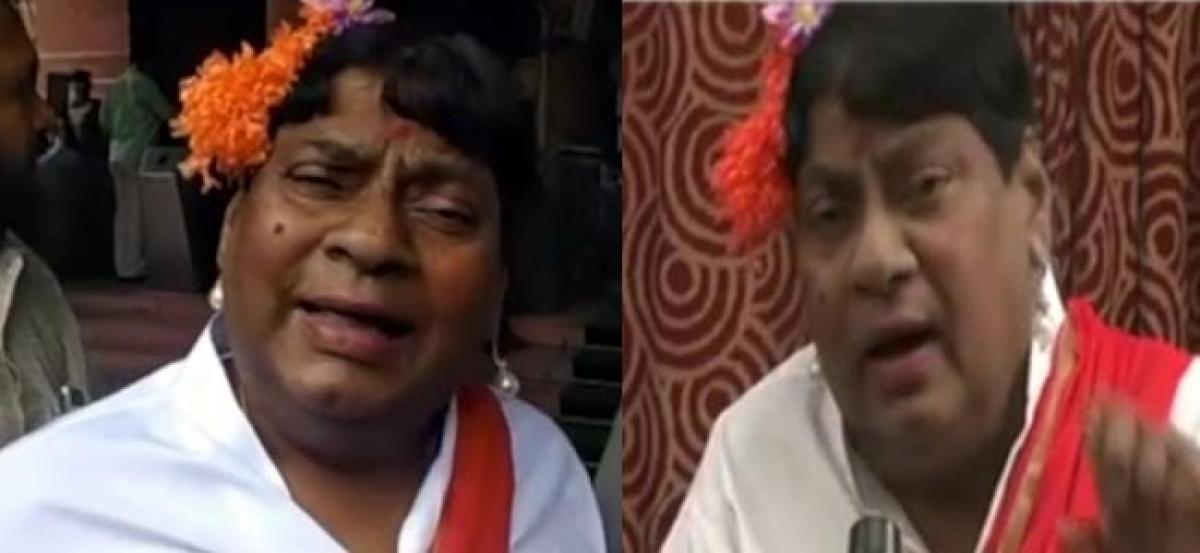 Highlights
Chittoors TDP MP Sivaprasad, who dons a different getup everyday to highlight the issue of special status appears to have exhausted all conceivable roles
New Delhi: Chittoor's TDP MP Sivaprasad, who dons a different getup everyday to highlight the issue of special status appears to have exhausted all conceivable roles.
On Friday, he stunned everybody by donning the role of a transgender. This has left many MPs shocked on the premises of the Parliament building.
AICC former president Sonia Gandhi too stopped for a while and spoke to Sivaprasad. Even she appeared to have been taken aback at the queer dress of the MP.