868 dead due to rains, floods in 7 states during monsoon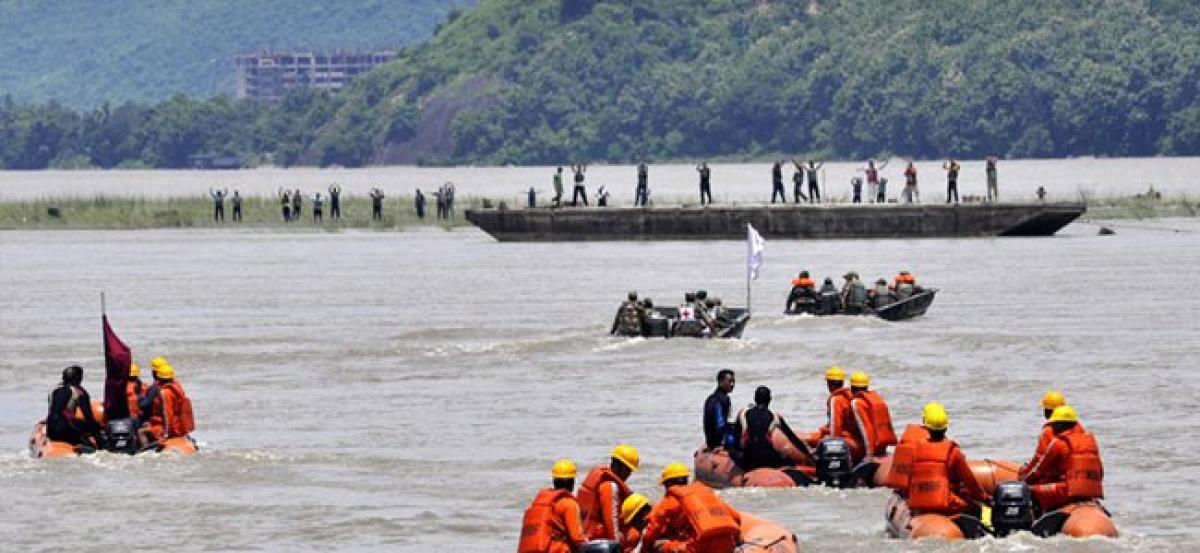 Highlights
As many as 868 people have lost their lives, 247 of them in Kerala, due to rains, floods and landslides in seven states during the monsoon season so far, the Home Ministry said today
New Delhi: As many as 868 people have lost their lives, 247 of them in Kerala, due to rains, floods and landslides in seven states during the monsoon season so far, the Home Ministry said today.
According to the Home Ministry's National Emergency Response Centre (NERC), 247 people have died in Kerala, where 2.11 lakh people in 14 districts have been badly hit by the rains and floods and over 32,500 hectares of crops damaged.
As many as 191 people have died in Uttar Pradesh, 183 people in West Bengal, 139 in Maharashtra, 52 in Gujarat, 45 in Assam and 11 in Nagaland.
A total of 33 people have also been missing, 28 in Kerala and five in West Bengal, while 274 have been injured in rain-related incidents in the states.
The deluge and rains have hit 26 districts in Maharashtra, 23 in Assam, 23 in West Bengal, 14 in Kerala, 13 in Uttar Pradesh, 11 in Nagaland and 10 in Gujarat.
Nearly two lakh people have been living in relief camps in Kerala and 43 teams of National Disaster Response Force (NDRF) consisting of nearly 2,000 rescuers and 163 boats have been deployed in the state.
The IAF has deployed 23 helicopters and 11 transport aircraft. Some of the aircraft are being flown in from Yelahanka (Karnataka) and Nagpur (Maharashtra).
The Indian Navy has deployed 51 boats along with diving teams and 1,000 life jackets and 1,300 gumboots are being rushed to Kerala today. It has flown 16 sorties in last two days in rescue operations and it will airdrop 1,600 food packets today.
The Coast Guard has deployed 30 boats along with rescue teams, 300 life jackets, seven life rafts and 144 life buoys.
The Army has pressed into service 10 columns, 10 Engineering Task Forces (ETFs), 60 boats and 100 life jackets.
One unit of the Territorial Army has also been deployed in Kerala.
In Assam, 11.45 lakh people have borne the brunt of the rains and floods, which have also hit crops in 27,600 hectares of land.
Altogether 14 teams of the National Disaster Response Force (NDRF), comprising 357 rescuers, are engaged in rescue and relief operations in Assam, the NERC said.
In West Bengal, 2.27 lakh people have been affected by the floods and crops in 48,550 hectares have been damaged.
In Uttar Pradesh, 1.74 lakh people are affected by the monsoon rains which have also damaged 33,855 hectares of crops.
Nine NDRF teams are deployed in Uttar Pradesh, eight in West Bengal, seven in Gujarat, four in Maharashtra and one in Nagaland.