PM Modi to visit Kerala to review flood situation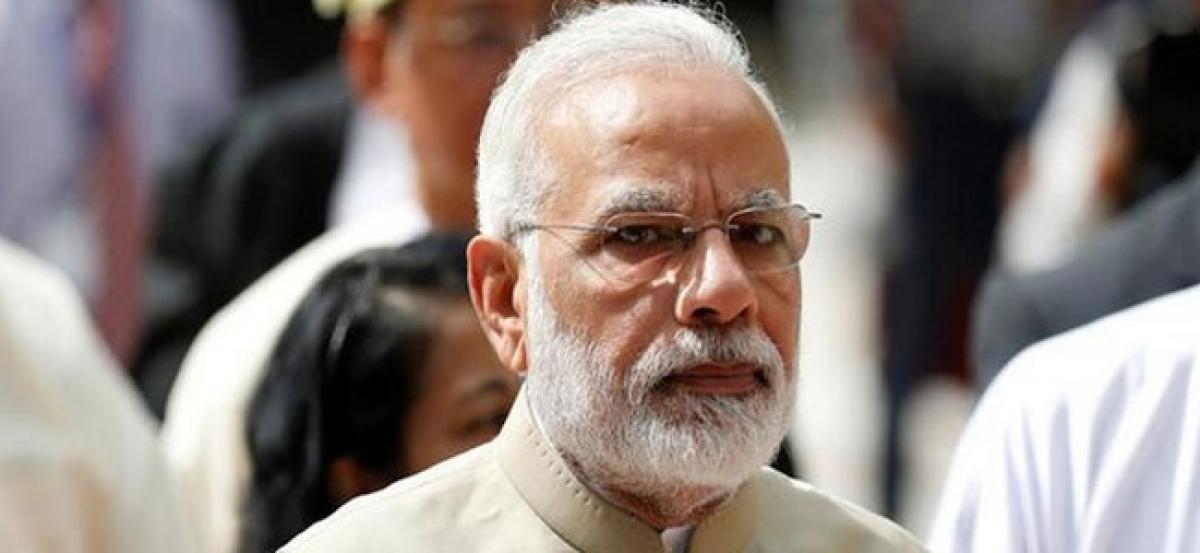 Highlights
Prime Minister Narendra Modi will on Friday evening head to Kerala to review the flood situation in the stateHad a telephone conversation with Kerala CM Shri Pinarayi Vijayan just now
New Delhi: Prime Minister Narendra Modi will on Friday evening head to Kerala to review the flood situation in the state.
"Had a telephone conversation with Kerala CM Shri Pinarayi Vijayan just now. We discussed the flood situation across the state and reviewed rescue operations. Later this evening, I will be heading to Kerala to take stock of the unfortunate situation due to flooding," Prime Minister Modi tweeted.
On Thursday morning, Prime Minister Modi spoke to Kerala Chief Minister Pinarayi Vijayan to discuss flood situation in the state. He had also asked the Defence Ministry to step up the rescue and relief operations across the state.
Meanwhile, a red alert was sounded in 13 districts of Kerala, except Kasaragod today. A read has been sounded for Ernakulam and Idukki districts for tomorrow as well.
The Indian Coast Guard's rescue and relief team from Vandiperiyar has been shifted to the flood-affected Manjumala village in Kerala's Idukki district.
So far, the team has rescued 16 stranded people from the village. Food and dry ration have been distributed among them.
Earlier this morning, five units of NDRF (National Disaster Response Force) reached Thiruvananthapuram and were deployed for rescue operations. 35 teams are expected to reach there today.
Kerala has been witnessing incessant rain since past few days, causing flooding and landslide in the state. So far, at least 94 people have lost their lives in the havoc.
The Centre has launched massive rescue and relief operations in the state owing to the flood situation which is worsening by the day.
Yesterday, in view of the prevailing floods situation in Kerala, a meeting of the National Crisis Management Committee (NCMC) was held to scale up assistance and ensured continued relief and rescue operations.
Army, Navy, Air Force, Coast Guard and National Disaster Response Force (NDRF) have been tasked to mobilise additional manpower, boats, and helicopters to scale up the rescue and relief operations.
Earlier on Thursday, NDRF teams evacuated 926 persons to a safer place at Pathamithitta, Kozhikode, Ernakulam, Thrissur, and Alappuzha. Moreover, the Army also built a 35-feet long bridge and rescued around 100 people including children and senior citizens from Malampuzha's Valiyakadu village.