Cyclone warning issued in coastal AP; fishermen warned against venturing into sea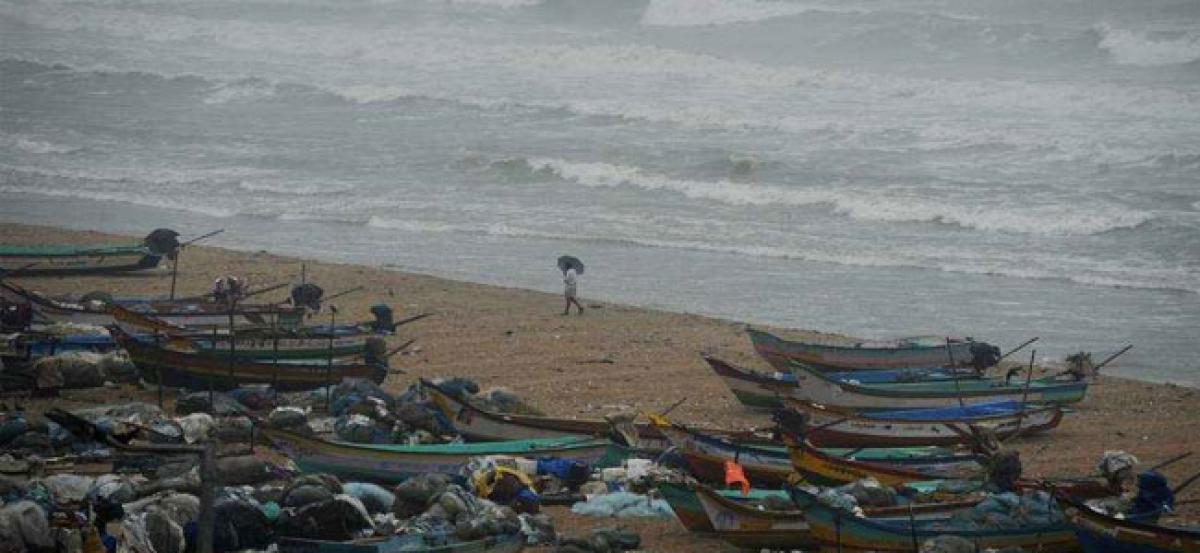 Highlights
With the Meteorological Department issuing a cyclone warning for the coastal districts in Andhra Pradesh, the fishermen have been advised against venturing into the sea for the next 24 hours
With the Meteorological Department issuing a cyclone warning for the coastal districts in Andhra Pradesh, the fishermen have been advised against venturing into the sea for the next 24 hours.
As per the forecast, heavy rains are likely to occur in Srikakulam, Vizianagaram, Visakhapatnam, East Godavari, West Godavari, Krishna, and Guntur districts.
A low-pressure belt is said to have formed in the Bay of Bengal which has now turned into a depression, resulting in heavy rains in the coastal regions. According to the Indian Meteorological Department (IMD), strong surface winds from westerly direction are reaching 45-50 kmph gusting up to 55 kmph likely along and off coastal Andhra Pradesh.
Fishermen have been warned not to venture into the sea as the state of the sea is expected to be very rough along and off coastal Andhra Pradesh.
Even in Telangana, the IMD forecasted heavy rainfall for the next 24 hours particularly in Adilabad, Mancherial, Jagitial, Rajanna Sircilla, Karimnagar, Warangal, Khammam, Nirmal and other adjoining districts.