TDP leader Adala demands posts be given to winning MLAs only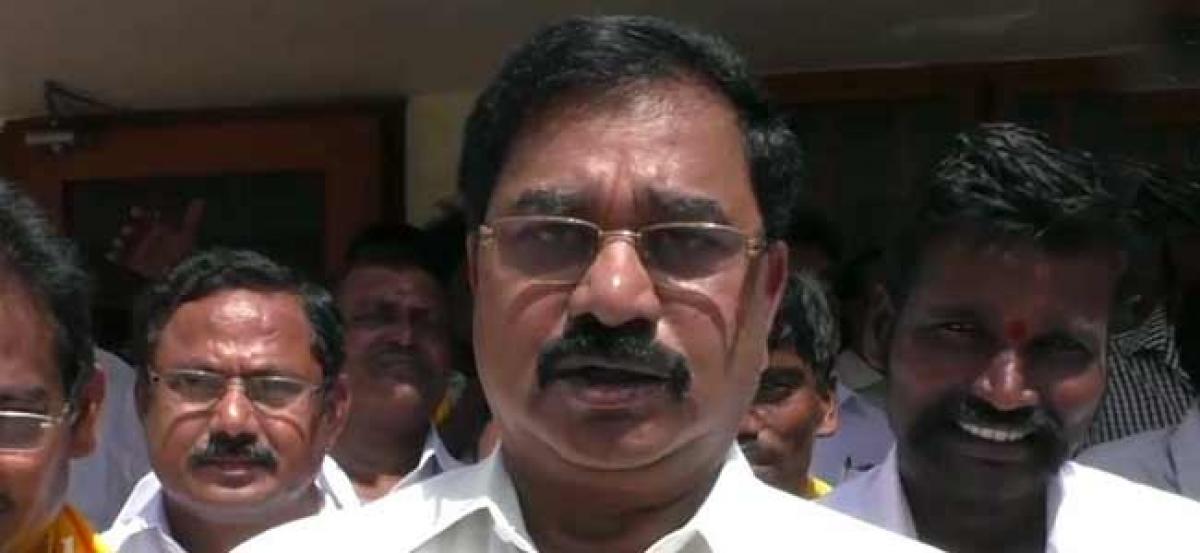 Highlights
Former Minister and TDP leader Adala Prabhakar Reddy took an indirect dig at Minister Somireddy Chandramohan Reddy
Former Minister and TDP leader Adala Prabhakar Reddy took an indirect dig at Minister Somireddy Chandramohan Reddy.
Addressing the media on Thursday, he said that few TDP district leaders are not striving to strengthen the party as they are confident of bagging posts even if they lose in Assembly elections.
Demanding that the party leadership should give posts to winning MLAs only, the TDP leader said that it is not fair for certain party leaders to weaken the prospects of other leaders within the party to get seats and posts.