Amit Shah to kick off BJP's campaign for assembly polls in Telangana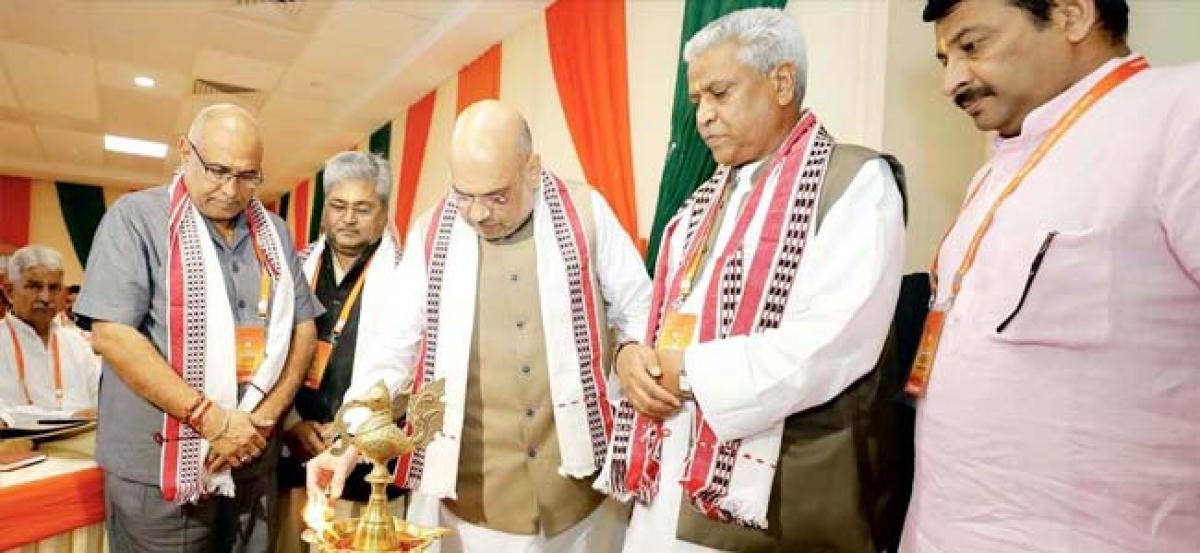 Highlights
BJP president Amit Shah would kick off the partys campaign for assembly polls in Telangana with a public meeting at Mahabubnagar on September 15National leaders of the party and Chief Ministers of BJPruled states are also expected take part in the campaign, BJP MLC N Ramachander Rao told PTI Saturday
BJP president Amit Shah would kick off the party's campaign for assembly polls in Telangana with a public meeting at Mahabubnagar on September 15.National leaders of the party and Chief Ministers of BJP-ruled states are also expected take part in the campaign, BJP MLC N Ramachander Rao told PTI Saturday.
They are expected to frequently visit Telangana till the elections are over, he said.
The BJP would be organising public meetings in each assembly segment and the party would have not only state manifesto but also "local manifestos," Rao added.
BJP's Telangana unit president K Laxman has already said the party would go it alone in the coming assembly polls.
Laxman had also said the issue of elections in Telangnana would be discussed in the party's National Executive meeting in Delhi being held on Saturday and Sunday.
Legislative Assembly polls in Telangana were originally scheduled to take place simultaneously with the Lok Sabha elections next year.
However, the state assembly has been dissolved this week as per a recommendation by the TRS government which necessitated elections ahead of schedule.