Hyderabad: Auto rams into family at Uppal, 5-year-old killed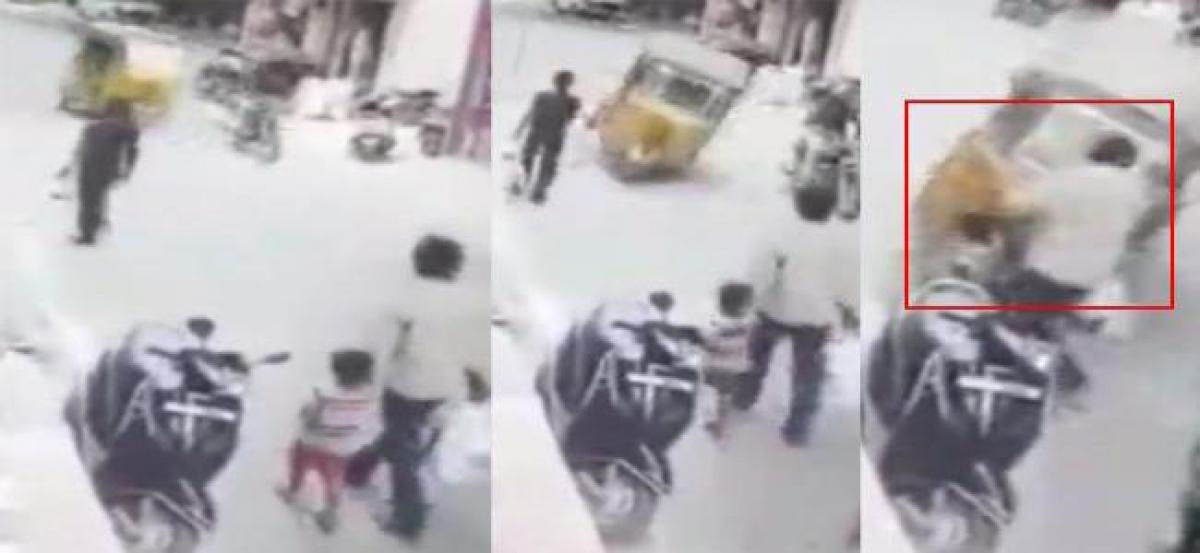 Highlights
A fiveyearold boy died in a road accident after an auto rammed into his family today afternoon at UppalAccording to police, the incident occurred while the boy and his family were returning home from a general store He succumbed to serious injuries while shifting to a hospital The auto driver who was inebriated state lost control over the speeding auto and hit the family
A five-year-old boy died in a road accident after an auto rammed into his family today afternoon at Ramanthapur near Uppal.
According to police, the incident occurred while the boy, Mohith and his family were returning home from a general store. He succumbed to serious injuries while shifting to a hospital. The auto driver who was inebriated state lost control over the speeding auto and hit the family.
The victim's father and mother who was also injured has been moved to a hospital for treatment. The police registered a case and took the auto driver into custody.