Dharamshala: Parents crawl to protest against children's accident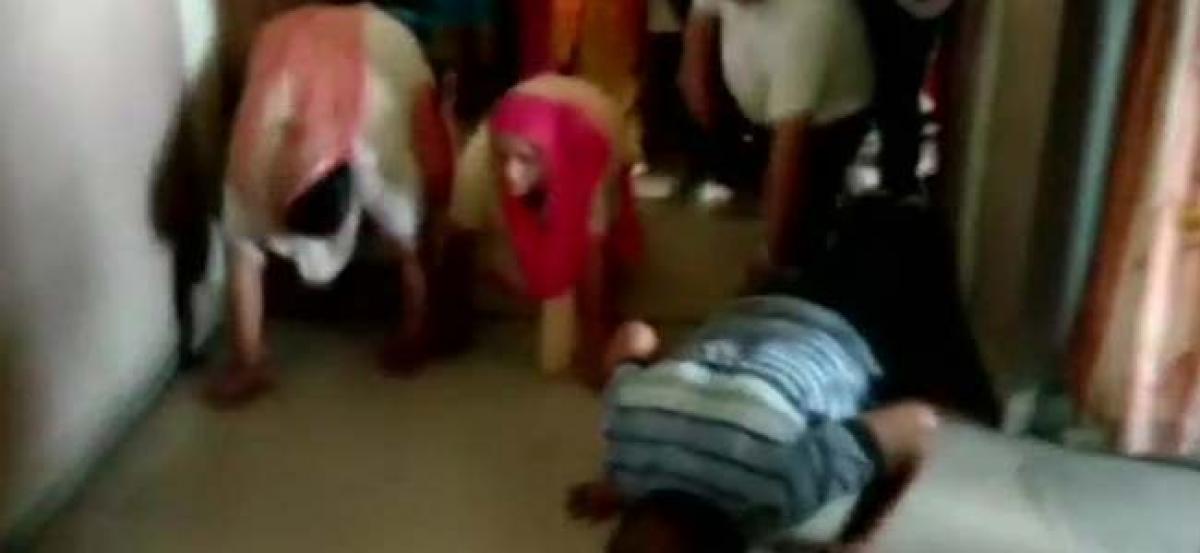 Highlights
Parents of 26 students, who died after their school bus fell into a deep gorge in Kangras Nurpur, crawled at the office of District administration in Dharamshala as a mark of protest on Monday They demanded CBI Central Bureau of Investigation enquiry into the accident that killed their children on April 9
Dharamshala (Himachal Pradesh): Parents of 26 students, who died after their school bus fell into a deep gorge in Kangra's Nurpur, crawled at the office of District administration in Dharamshala as a mark of protest on Monday. They demanded CBI (Central Bureau of Investigation) enquiry into the accident that killed their children on April 9.
The parents protested to show their dissatisfaction over the investigation report of the accident prepared by Additional District Magistrate (ADM) Kangra.
Expressing her dissatisfaction with the report, Beena Pathania, one of the victim's grandmother said, "We came here to demand justice for our children. We are demanding CBI inquiry as the administration has tried to hide the things. There are three to four departments involved in this case and CBI can reveal the things. We want strict punishment for the persons responsible for this accident."
Naresh Singh, another victim's father said, "The ADM told us yesterday that all reports were based on facts but he didn't say anything about retaining wall or the truck. We are not happy with this report."