Door-Step Baggage Transfer Service to be launched at Shamshabad airport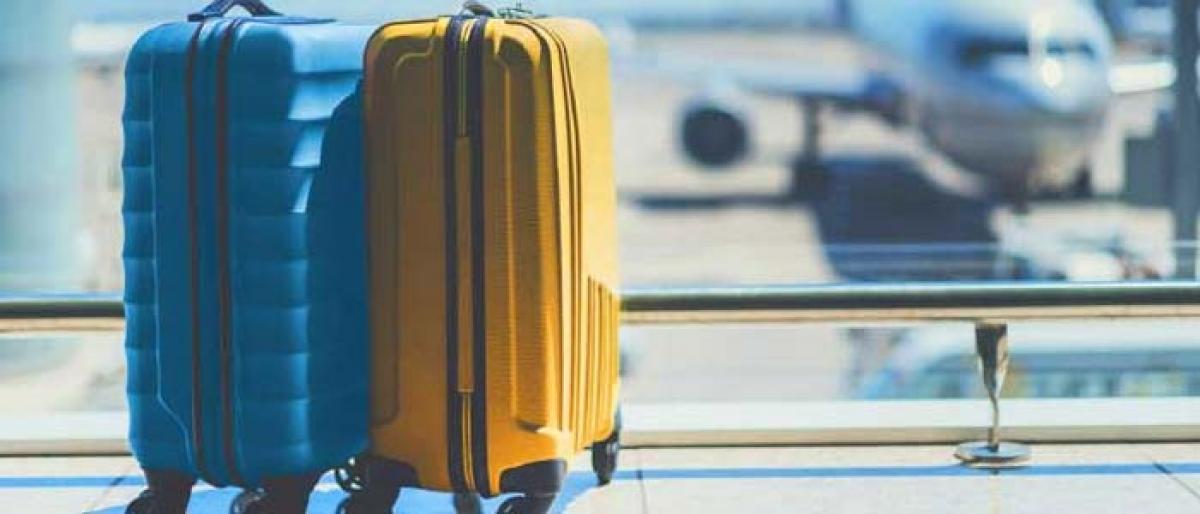 Highlights
The GMRled Hyderabad International Airport is bringing on board a Bangalore based firm, which is going to offer doorstep baggage transfer to passengers flying in and out of the Shamshabad facility
HYDERABAD: The GMR-led Hyderabad International Airport is bringing on-board a Bangalore-based firm, which is going to offer doorstep baggage transfer to passengers flying in and out of the Shamshabad facility.
This new feature – Carter X --, featured last month and it allows files to avail the pick-up and drop service – at the click of a button -- in case they do not wish to lug around their heavy bags and suitcases. It will cost a nominal fee of Rs 299 (approx) per piece.
Harshavardhan N, one of the two founders and CEOs of Carter Porter Private Limited, while explaining the feature said that "Once a passenger makes a booking through our website/app we send our representatives who then weigh the luggage, pack them in tamper-resistant resealable bags and drop them at our counter at RGIA. For incoming passengers, the baggage is picked from the airport and dropped at the specified destination."
In the almost 4 weeks the firm has handled about 100 orders – 90% of them international travelers. "They have either been large families with several pieces of luggage or single woman passengers (often travelling with a child). We have also had bookings from passengers from cities in Andhra Pradesh flying to foreign destinations through RGIA. In such cases, we picked up the luggage from that particular city and brought it to the Hyderabad airport," he said.
In the next 10 days, the firm is set to roll out the same facility in other states such as, Bengaluru, Delhi, Mumbai, Chennai and Kolkata too are expected to follow suit in a phased manner. "We are waiting for certain clearances from the Bureau of Civil Aviation Security. Once that comes through, we will even check in the baggage for passengers," said Harshvardhan.