Hyderabad: 19,000 policemen deployed for Ganesh immersion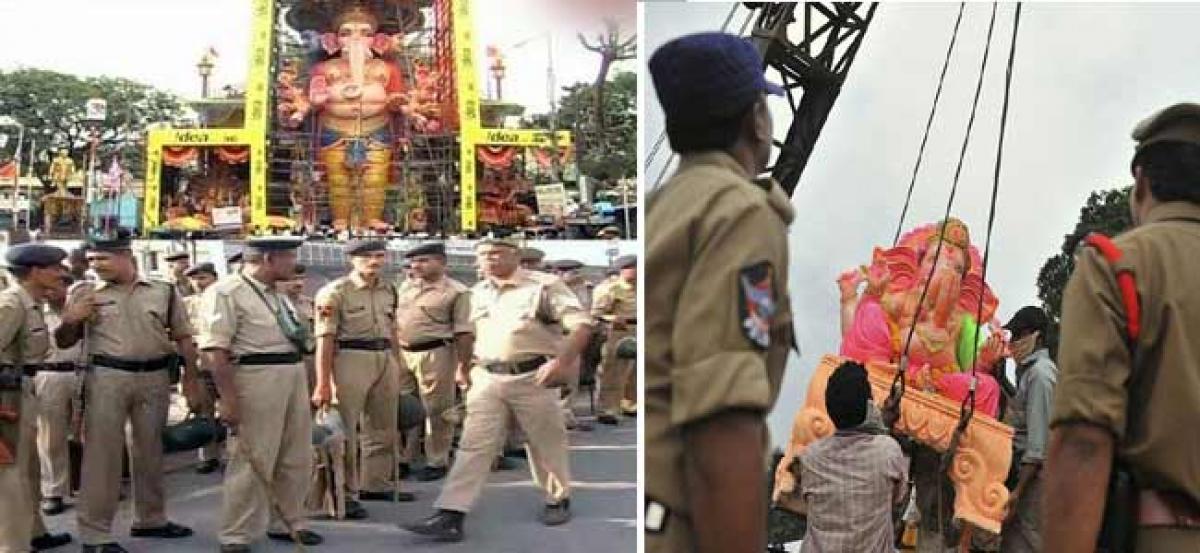 Highlights
While the GHMC is making all the arrangements for Ganesh immersion, the police department is also gearing up to monitor the procession on Sunday
Hyderabad: While the GHMC is making all the arrangements for Ganesh immersion, the police department is also gearing up to monitor the procession on Sunday.
It is learned, over 19,000 police personnel will be deployed to control the mob during the immersion procession along with NCC and NSS volunteers.
The police also arranged 10 MP for every 500 metres which work on the facial recognition system.
In addition to this, 13 units of Greyhounds, two units of Octopus will be deployed at the immersion routes.
On the other hand, emergency teams like Vajra vehicle, gas squad and QRT are also pressed into service at the immersion centres. Bomb disposal squads, sniffer dogs will also be deployed at the famous Ganesh pandals.
Meanwhile, the GHMC has made all the arrangements like 82 mobile toilets, 15 ambulances, medical teams and 15 fire tenders.