Hyderabad Metro has record footfall on its newly inaugurated LB Nagar- Miyapur service line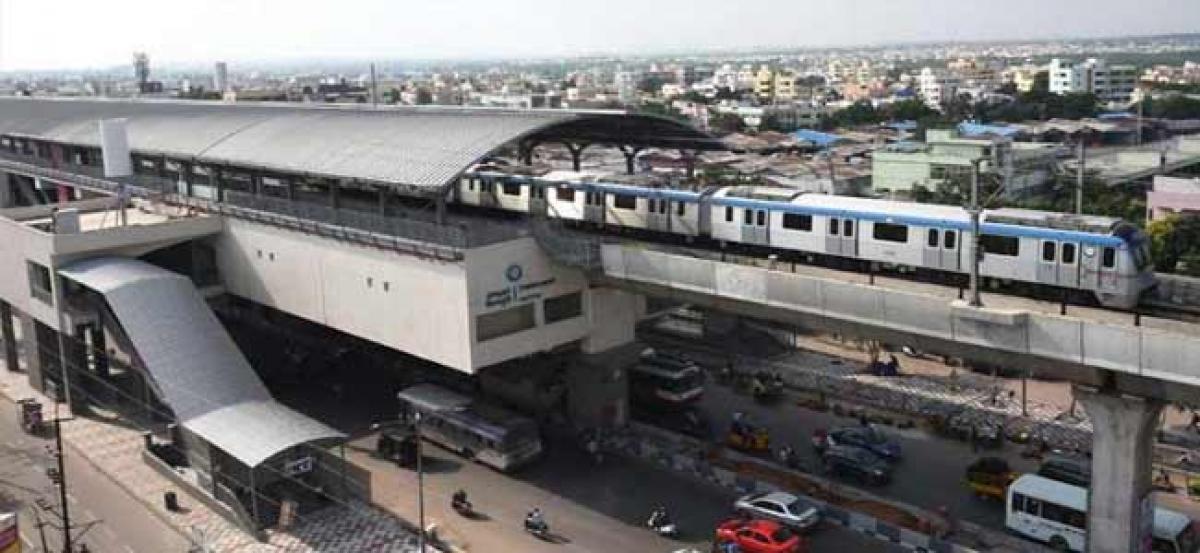 Highlights
All the troubles Hyderabadis have been facing with the Metro constructioninduced traffic seems to be paying off The Metro officials are surprised with the number of people who have taken to the transport facility on the day of its inauguration
Hyderabad: All the troubles Hyderabadis have been facing with the Metro construction-induced traffic seems to be paying off. The Metro officials are surprised with the number of people who have taken to the transport facility on the day of its inauguration.
As per the numbers, the passenger count on Corridor 1 increased from 45,000 to a staggering 1.14 lakh. Unlike the Nagole-Miyapur route where not many passengers took to the Metro on the day of inaugural, the L B Nagar - Miyapur route saw many working professionals use the service.
As expected, the highest footfall was at Ameerpet station because of the interchange. The officials expect the numbers to stabilize after a few days, and are happy about the progress.