IT Raids are still continuing in RevanthReddy's house on second day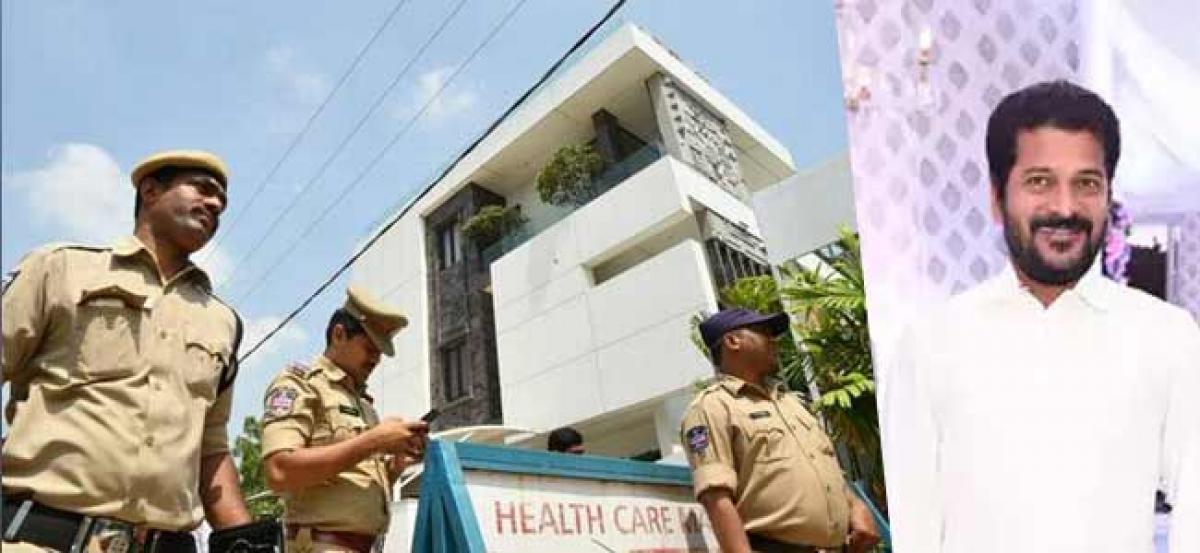 Highlights
Income Tax Raids are still continuing in Revanth Reddys house in JubileeHills for second day alsoSince 6 am from Thursday the IT officials were doing search operations in Revanths and his family members and relatives houses and offices at 15 different places in Hyderabad and Kodangal
Hyderabad: Income Tax Raids are still continuing in Revanth Reddy's house in JubileeHills for second day also.Since 6 am from Thursday the IT officials were doing search operations in Revanth's and his family members and relatives houses and offices at 15 different places in Hyderabad and Kodangal.IT officials were enquiring Revanth Reddy who reached his house in the night on Thursday,sine that time IT officials were seeking clarifications from Revanth.
On the allegations of forming Shell companies and through those companies he had indulged in Money laundering and amassed huge properties on his family members name,IT officials enquiring Revanth.
IT officials alleging that there were huge violations and differences in the properties declared in Election affidavits and the Tax returns filed by Revanth Reddy and his family members,they are seeking clarifications from him.
Till in the late night of Thursday,the rumours spread that IT officials arrest Revanth Reddy tension prevailed at his house in Jubilee Hills.Police made tight security arrangements to avoid any untoward incidents.