TRS MLA promise voters Rs 5 lakh if voted to power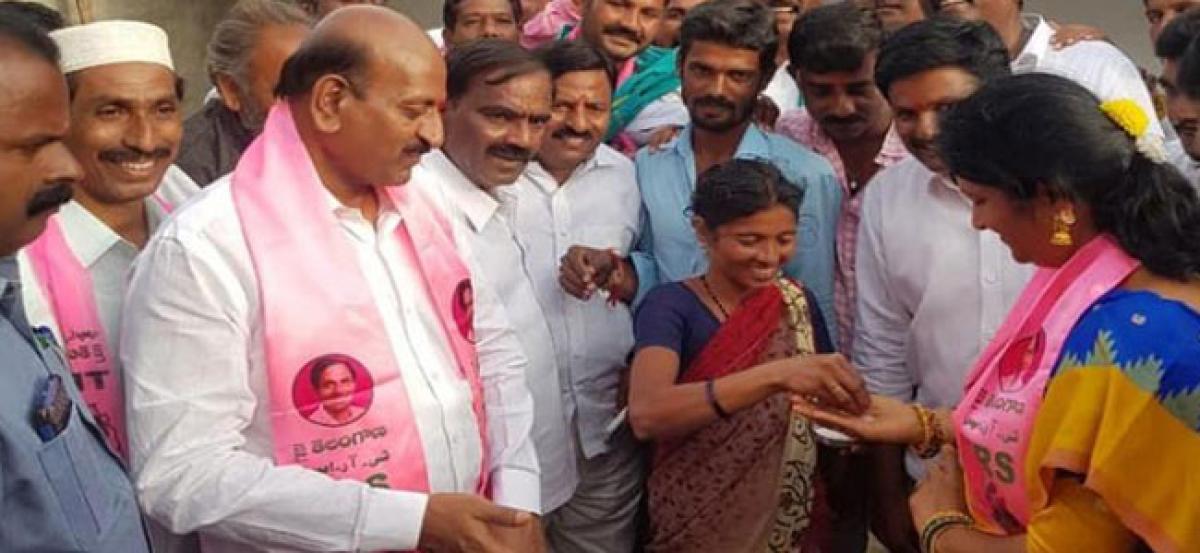 Highlights
A TRS sitting MLA E Ravinder Reddy from Yellareddy constituency of Nizamabad district in the caretaking government has violated the election code with promising the women selfhelp groups to give Rs 5 lakh if voted to power in the next elections
A TRS sitting MLA E Ravinder Reddy from Yellareddy constituency of Nizamabad district in the caretaker government has violated the election code with promising the women self-help groups to give Rs 5 lakh if voted to power in the next elections.
He requested the women to take oath on voting to TRS party in approaching elections.
Earlier, Transport Minister in the caretaker government Mahendar Reddy forcibly made a Muslim unit to pledge in a mosque to support him. Even the Armoor TRS candidate A Jeevan Reddy made the devotees promise in front of Ganesh pandals to support him.