Former Karimnagar MLA Gangula Kamalakar escapes boat mishap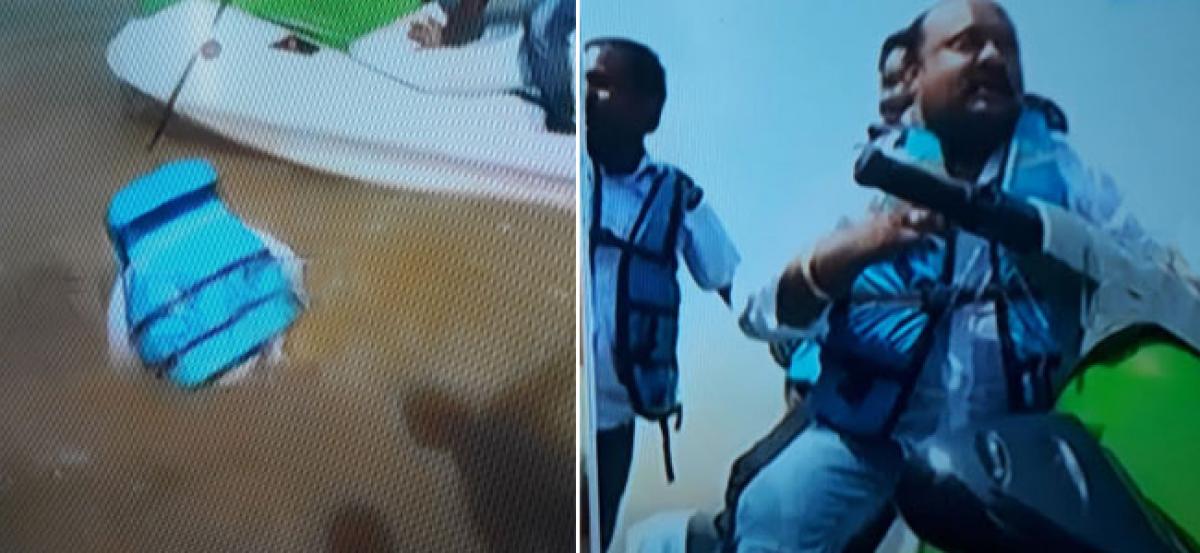 Highlights
Former Karimnagar MLA Gangula Kamalakar escaped a boat mishap at Manair dam todayKamalakar who was touring in Karimnagar district slipped into the water at the dam while getting down from the boat after a speedboat drive
Former Karimnagar MLA Gangula Kamalakar escaped a boat mishap at Manair dam today.
Kamalakar who was touring in Karimnagar district slipped into the water at the dam while getting down from the boat after a speedboat drive.
According to reports, Kamalakar had been to the dam to examine the new speedboats. As there was no much water at the place, he did not suffer any injuries. He was also wearing a life-jacket.
Party leaders were also present at the venue when the incident occurred.