Vijayashanti falls as stage collapses at Acchampet public meeting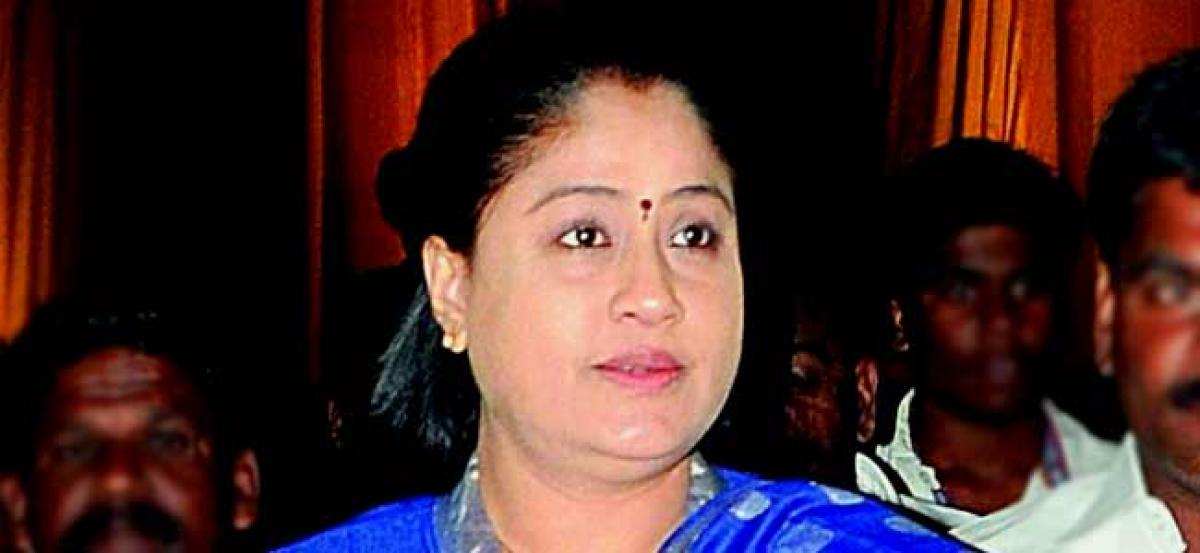 Highlights
Actor turned politician Vijayashanti fell off at Acchampet Congress public meeting after the stage collapsed suddenly on Friday afternoon
Hyderabad: Actor turned politician Vijayashanti fell off at Acchampet Congress public meeting after the stage collapsed suddenly on Friday afternoon.
Vijayshanti who was greeting the people fell from the stage along with the Mallu Bhatti Vikramarka, Nandi Yellaiah and other Congress leaders.
All the leaders who were on the stage escaped the mishap. They were immediately shifted from the venue.