Telangana TDP manifesto committee holds meeting at NTR Bhavan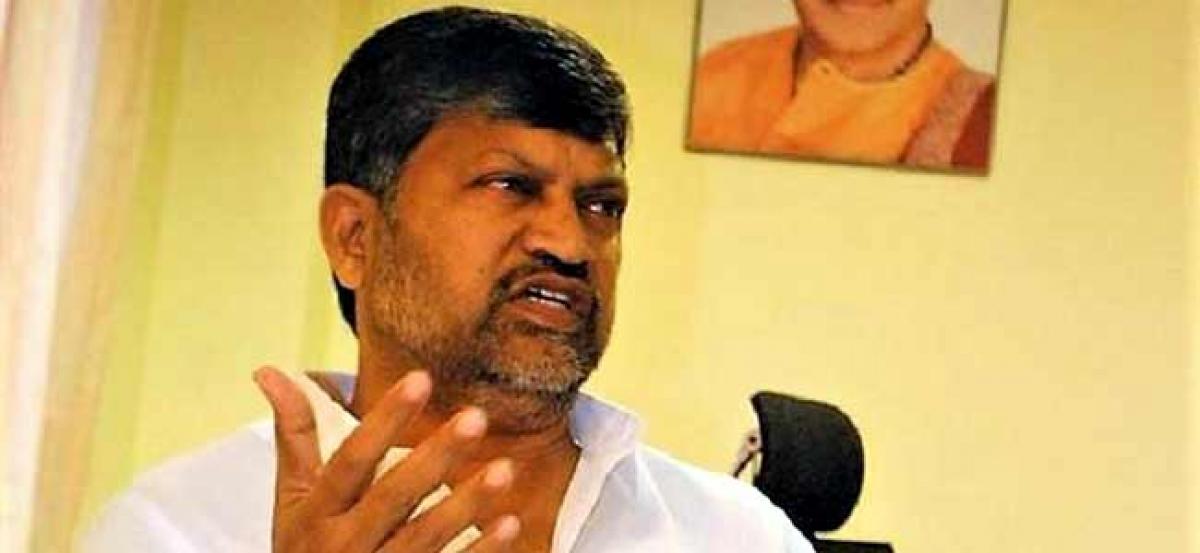 Highlights
TDP election manifesto committee of Telangana called on party leaders to discuss on the preparation of election manifesto and seatsharing with Mahakutami
TDP election manifesto committee of Telangana called on party leaders to discuss on the preparation of election manifesto and seat-sharing with Mahakutami.
State party chief L Ramana, Devendar Goud and Ravula Chandrasekhar Reddy attended the meeting and discussed the points to be included in the manifesto.
On the other hand, CPI former MLA Gunda Mallesh also met L Ramana over seat-sharing.
Speaking to media Gunda Mallesh said that they formed Mahakutami with the aim to defeat TRS in the next elections.