Kondagattu mishap: Centre sanctions Rs 1.49 cr compensation for victims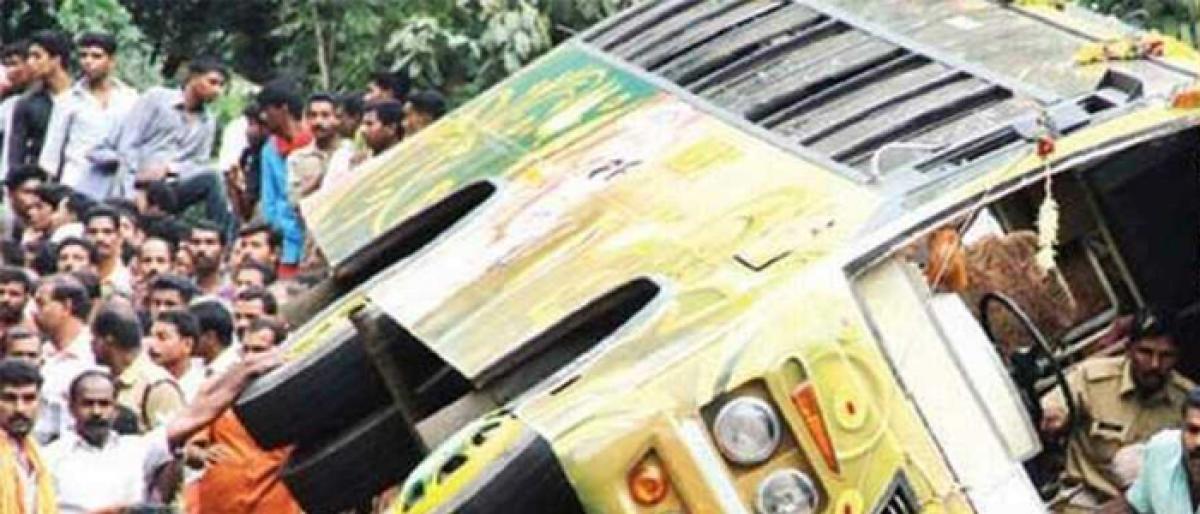 Highlights
A month after Kondagattu bus accident, the centre came forward to aid the victims sanctioning Rs 149 crore as compensation each Rs 2 lakh for the kin of victims while Rs 50,000 is granted for injured people
A month after Kondagattu bus accident, the centre came forward to aid the victims sanctioning Rs 1.49 crore as compensation each Rs 2 lakh for the kin of victims while Rs 50,000 is granted for injured people.
On September 11, the bus heading to Jagitial from Kondagattu fell into a 20ft gorge claiming 64 lives and injuring several others.
The Telangana government, on the other hand, announced Rs 5 lakh compensation for the kin of victims and Rs 2.5 lakh for injured.