Close shave for passengers after bus stuck between bridges in Telangana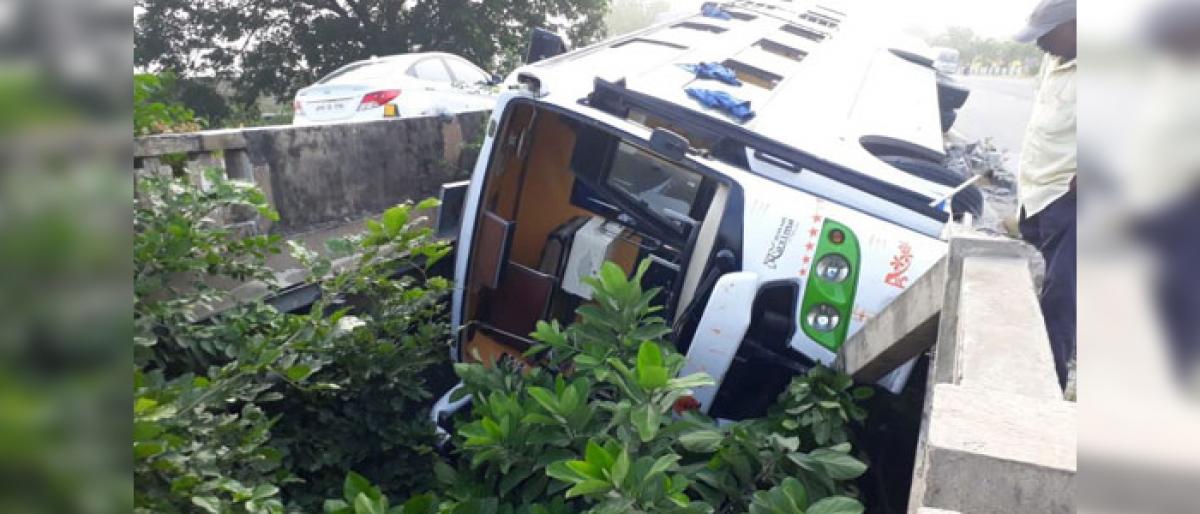 Highlights
A private travels bus heading to Hyderabad from Tenali has stuck between two bridges after the driver lost control over it All the passengers in the escaped with minor injuries
A private travels bus heading to Hyderabad from Tenali has stuck between two bridges after the driver lost control over it. All the passengers in the escaped with minor injuries.
The mishap occurred at Kothagudem mandal of Abdullapurmet in Rangareddy district.
Alerted over it, the police rushed the spot and shifted the injured to a hospital. The driver of the bus sustained grievous injuries.
Further details are awaited.