Governor Narasimhan pays rich tributes to ND Tiwari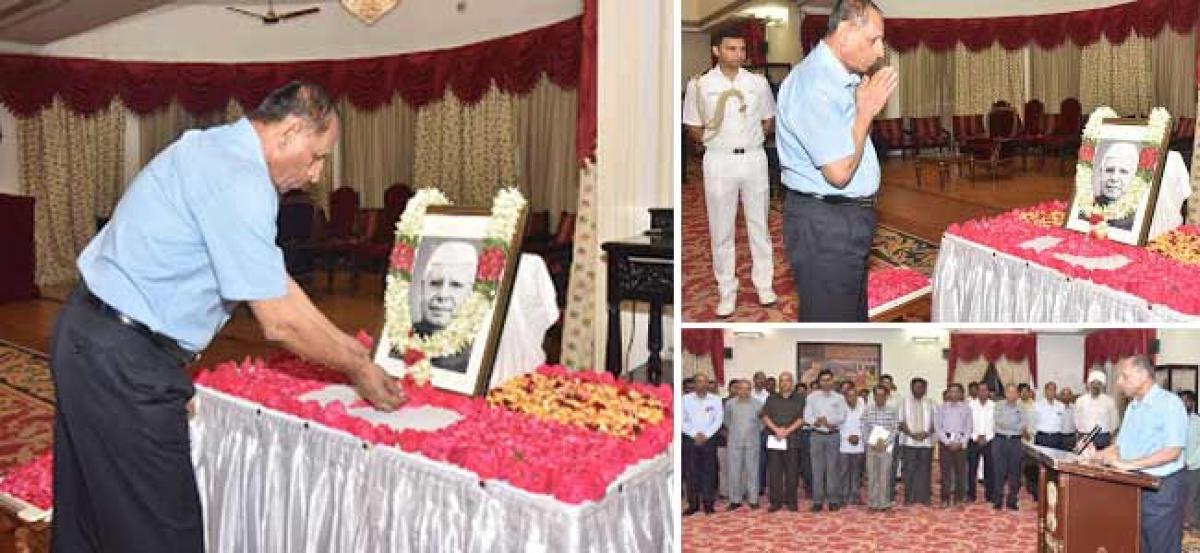 Highlights
Governor of Andhra Pradesh and Telangana Sri ESL Narasimhan paid rich tributes to ND Tiwari, former Governor of united Andhra Pradesh, who passed away on October 18, in a solemn gathering held at Raj Bhavan on Friday
Hyderabad : Governor of Andhra Pradesh and Telangana Sri E.S.L. Narasimhan paid rich tributes to N.D. Tiwari, former Governor of united Andhra Pradesh, who passed away on October 18, in a solemn gathering held at Raj Bhavan on Friday.

The Governor recalled his association with late N.D. Tiwari, during his earlier position at Delhi and lauded his contribution in upholding democratic traditions and values. The Governor said that Tiwari was an able administrator and held the unique distinction of being the Chief Minister of Uttar Pradesh and Uttarakhand, after bifurcation of U.P. and that he will always be remembered for his services as Governor of the united Andhra Pradesh during August, 2007 to December, 2009. The Governor said that in his passing away the Nation has lost a great Statesman.

Governor Narasimhan, Advisers APVN Sarma, AK Mohanty, Principal Secretary Harpreet Singh and officers and staff members of Raj Bhavan paid floral tributes to late N.D. Tiwari and observed two minutes silence.