TPCC Working President A Revanth Reddy appear before I-T Officials today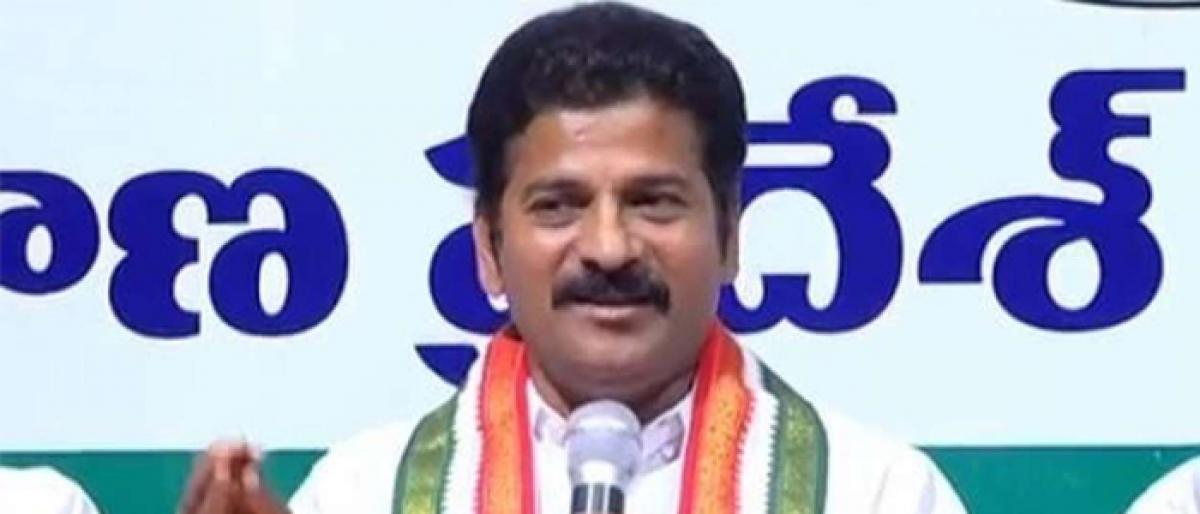 Highlights
TPCC Working President A Revanth Reddy is appearing before Income Tax officials today at 10 am
TPCC Working President A Revanth Reddy is appearing before Income Tax officials today at 10 am.
I-T Officials will seek clarifications from him on the investments made into Sri Sai mourya Estate projects, disproportionate assets to his income and on the money of Rs 50 lakh which was given to the nominated MLA Stephenson in cash for Vote scam case.
Along with him his brother KondalReddy Reddy, his side Uday Simha and the four directors of Sai Mourya Estates projects company likely to appear for the Income Tax officials enquiry at Aayakarbhavan in Basheerbagh.