AP Deputy CM Vows To Contest Elections From Peddapuram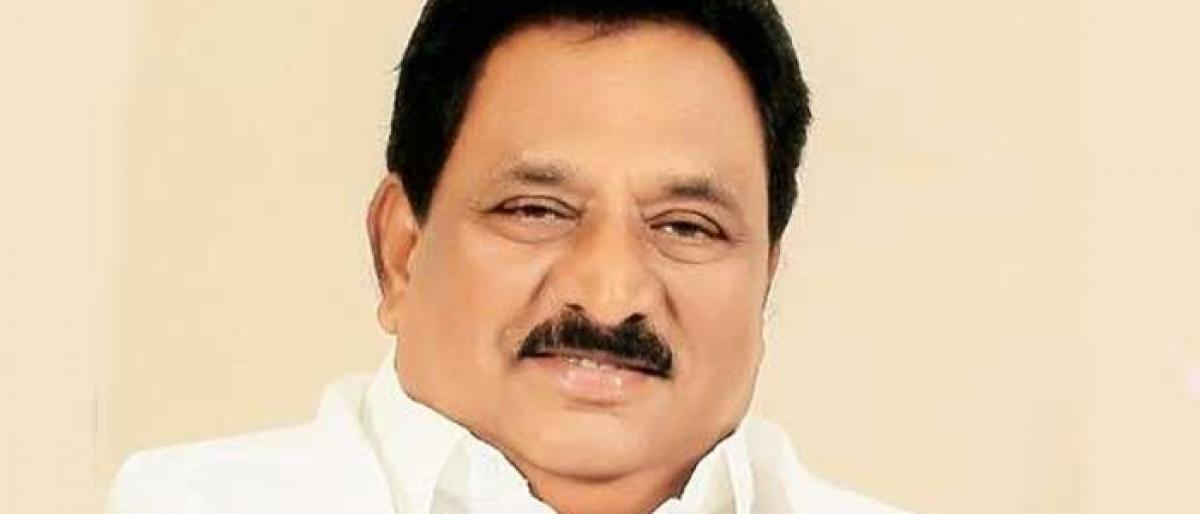 Highlights
Andhra Pradesh Deputy Chief Minister N China Rajappa said that he will fight next elections from Peddapuram assembly constituency from where he elected in 2014 elections
Andhra Pradesh Deputy Chief Minister N China Rajappa said that he will fight next elections from Peddapuram assembly constituency from where he elected in 2014 elections.
The Deputy CM's statement assumed political significance following the strong speculations that he is getting ready to shift to other assembly in view of growing people's anger against the TDP government.
Rajappa said that his government is committed to provide relief to all the affected families in the Titli cyclone hit srikakulam district. The total loss is estimated at Rs 4, 372 crore. Chief minister N Chandrababu Naidu and all ministers already visited the cyclone hit villages and extended assistance. He alleged that Centre did not extend any help. The meeting between Pawan Kalyan and Governor ESL Narasimhan did not yield any positive outcome towards releasing the funds.