Tension mounts at Gandhi Bhavan demanding Seri Lingampally ticket to Bikshapati Yadav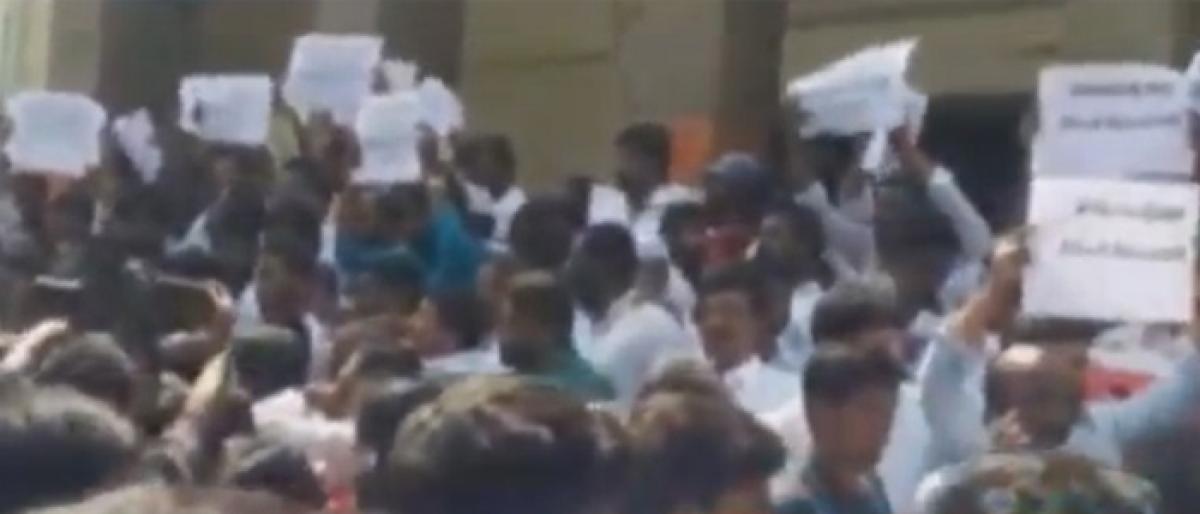 Highlights
Tension mounted at Gandhi Bhavan after the numerous Congress leaders created ruckus demanding Seri Lingampally assembly constituency ticket to Congress leader and former MLA Bikshapati Yadav
Tension mounted at Gandhi Bhavan after the numerous Congress leaders created ruckus demanding Seri Lingampally assembly constituency ticket to Congress leader and former MLA Bikshapati Yadav.
The Congress leaders staged a protest believing that the constituency ticket is being offered to a TDP candidate.
The followers of Yadav intensified the protest by attempting suicide in front of Gandhi Bhavan. However, his attempt was foiled with police intervening in the issue. But another follower of Bikshapati Yadav slit his wrist.
Hundreds of people joined the protest with displaying the placards and banners demanding ticket to Bikshapati Yadav.