Yuva Telangana party join hands with BJP ahead of assembly elections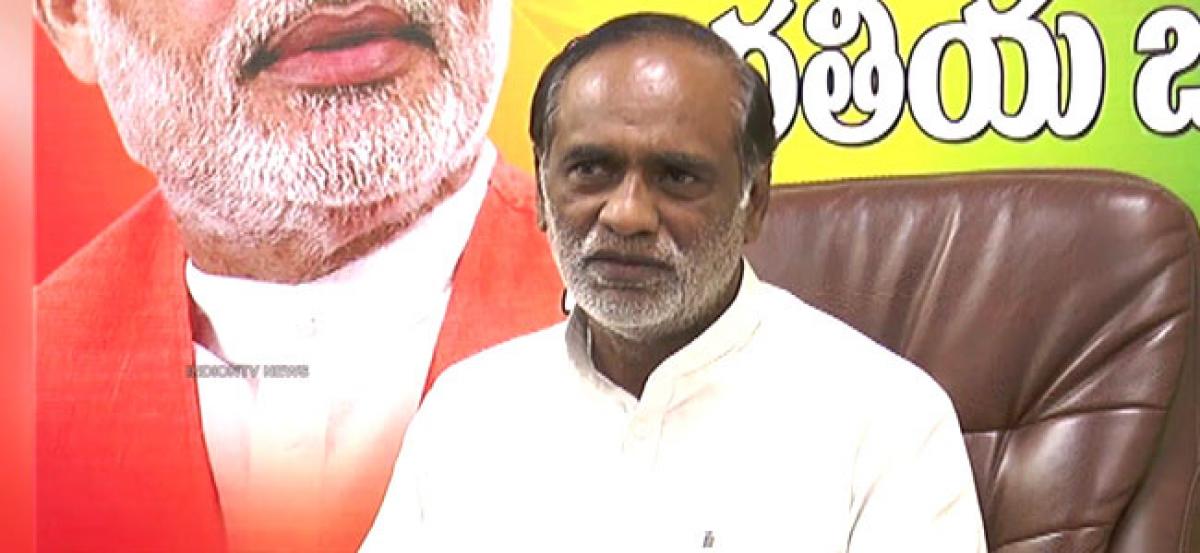 Highlights
Two months after the formation of Yuva Telangana party, the chief Jitta Balakrishna Reddy joined hands with BJP for the upcoming assembly polls in Telangana
Hyderabad: Two months after the formation of Yuva Telangana party, the chief Jitta Balakrishna Reddy joined hands with BJP for the upcoming assembly polls in Telangana.
Speaking at the event, BJP state president K Laxman said that the small parties in the state are extending their support to BJP to dethrone the TRS rule. He also said that BJP is the only party that can face TRS as the other parties Congress, TJS, TDP and CPI struggling for seats forming a grand alliance.
K Laxman also said that the BJP will defeat Congress party in the state as it had done in the centre in 2014 elections. He also alleged that KCR has denied launching the BJP proposed Ayushman Bharat scheme fearing of the people extending support to BJP.