Harish Rao assures to complete Rachakonda lift irrigation project in Ibrahimpatnam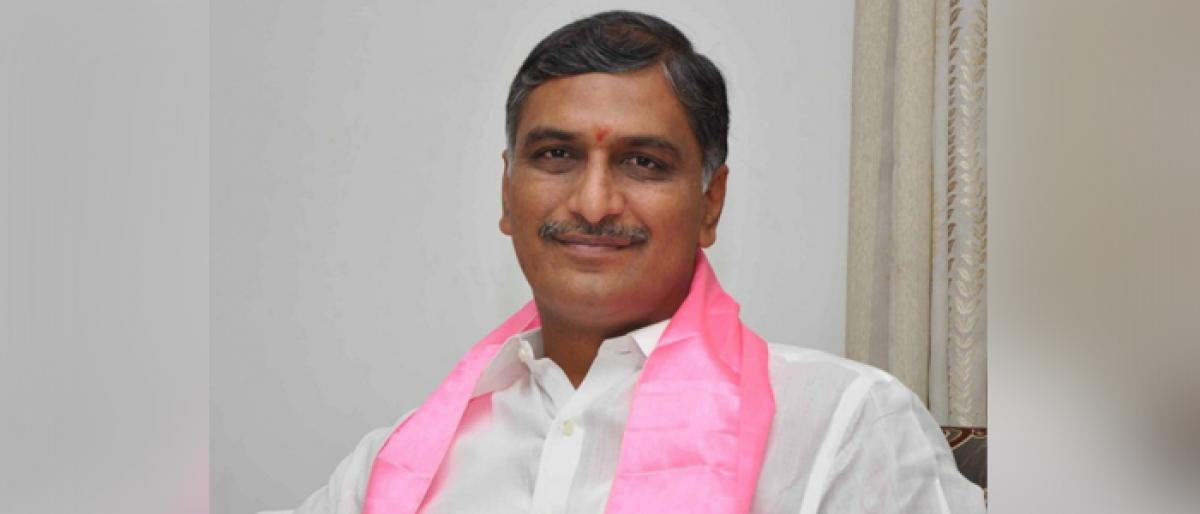 Highlights
Irrigation minister Harish Rao assured the people to complete Rachakonda lift irrigation project if TRS voted to power in the Telangana assembly elections, 2018
Irrigation minister Harish Rao assured the people to complete Rachakonda lift irrigation project if TRS voted to power in the Telangana assembly elections, 2018.
Addressing a meeting at Rythu Sammelanam, Harish Rao said that the TRS party will provide water to Ibrahimpatnam by completing Rachakonda lift irrigation project. He also said that farmers in the state have been benefitted by the projects completed by the TRS government. The minister also said that KCR government is completing the Kaleshwaram project to aid lakhs of farmers
Rao also criticised AP CM N Chandrababu Naidu saying that he had prevented the construction of Palamuru and Dindi projects in Telangana.