One died when bike hits divider at Ghatkesar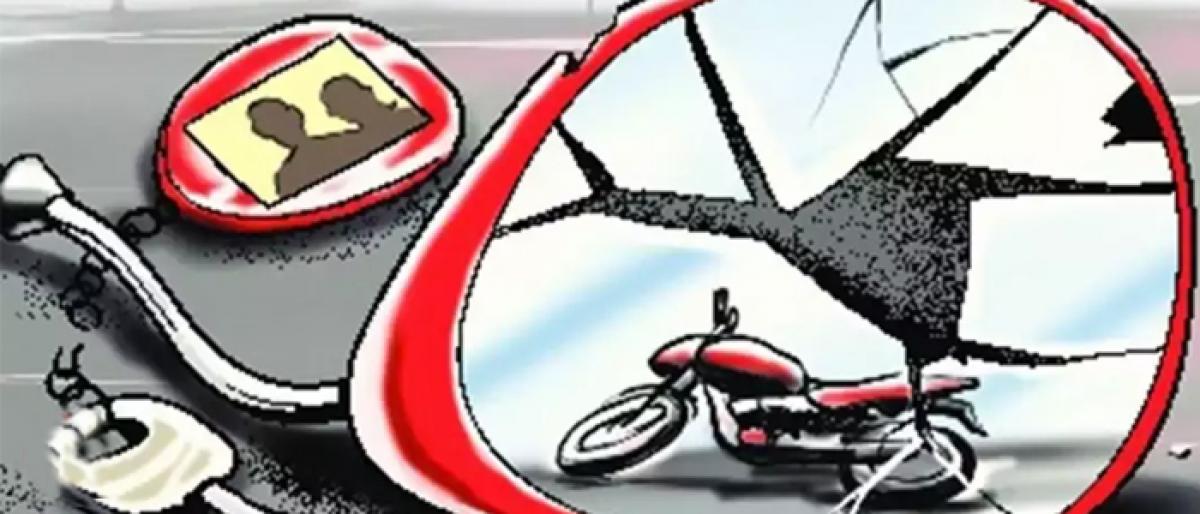 Highlights
In a tragic road mishap a person died at Ghatkesar mandal The victim identified as Venkatesh According to police, the victim Venkatrao along with his wife travelling on bike in morning hours on Tuesday
In a tragic road mishap a person died at Ghatkesar mandal. The victim identified as Venkatesh. According to police, the victim Venkatrao along with his wife travelling on bike in morning hours on Tuesday.
Suddenly the bike hit the divider at Aushapur and they both fell down. In the incident both of them severely injured due to which Venkatrao died on the spot.
With the help of locals police shifted the victim's wife yo the nearby hospital.Doctors said her condition is critical.