Pawan Kalyan seeks FBI probe against KSPL MD for digging hope island sand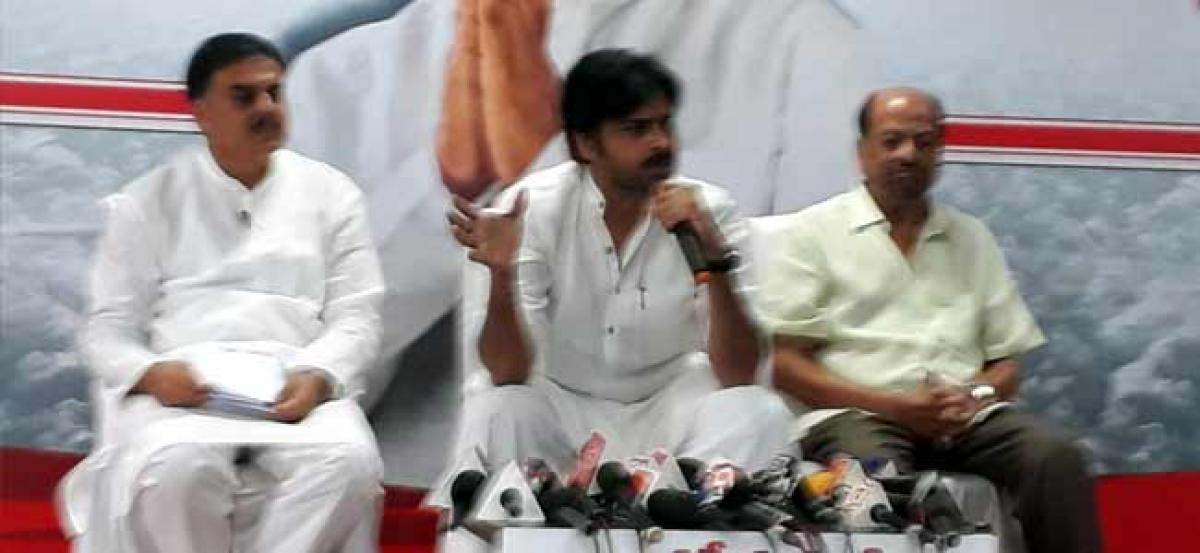 Highlights
Jana Sena president Pawan Kalyan to appproach FBI, the US Investigation Agency seeking proscution of Kakinada Sea Ports Ltd MD, KV Rao as he has US citizenship and residing in US for violations indigging Hope Island sand for one kilometer area
Jana Sena president Pawan Kalyan to appproach FBI, the US Investigation Agency seeking proscution of Kakinada Sea Ports Ltd MD, KV Rao (as he has US citizenship and residing in US) for violations in.digging Hope Island sand for one kilometer area.
Speaking to media persons on Thursday after noon in Kakinada,he said that there by causing effect on environment and livelyhood of fisherfolk. Pavan also said that the sand dug by KSPL had been utilized for construction of 5 , 6 and 7th berths in Kakinada Deep Watar port owned by KSPL.
He creticised CM ,Chandra Babu for gifting the kakinada Deep Watar Port(,KDWP) to Kakinada Sea Ports againist the interests of state and livelyhood of fisher folk and environment and amassing huge wealth.