Revanth Reddy declares Rs 3.76 cr assets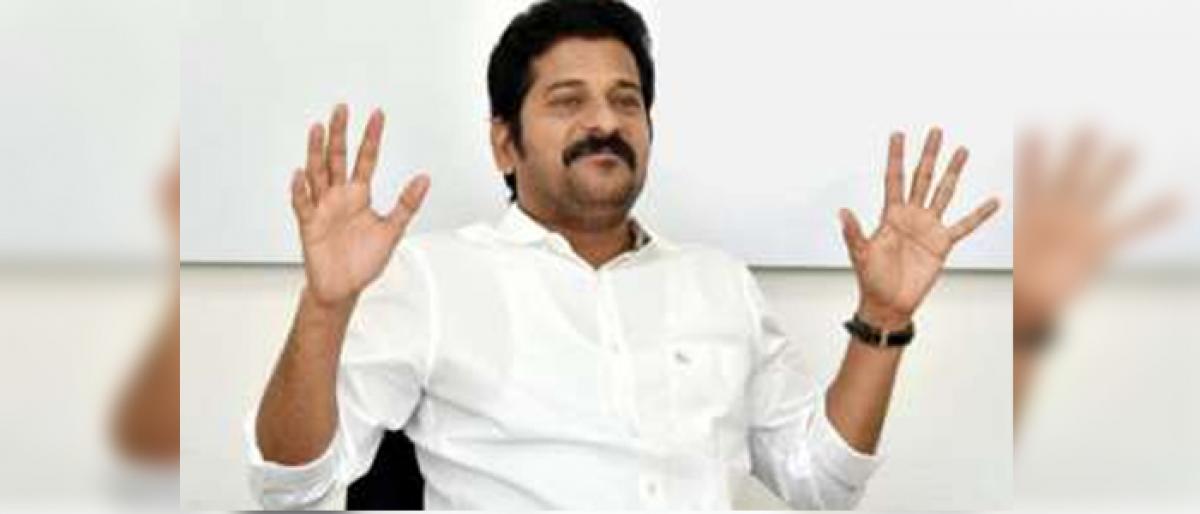 Highlights
Congress working president Revanth Reddy declared Rs 376 crore assets in election affidavit as a part of the nomination Around Rs 1,74,97,421 were said to be immovable assets and Rs 2,0269,000 were movable assets
Congress working president Revanth Reddy declared Rs 3.76 crore assets in election affidavit as a part of the nomination. Around Rs 1,74,97,421 were said to be immovable assets and Rs 2,0269,000 were movable assets.
As per the market value, Reddy owns Rs 7,89,69,650 worth assets and his wife owns Rs 9,44,64,000 worth assets.
Meanwhile, Reddy incorporated that around 36 cases were registered against him. It is worth mentioning here that there were no cases registered against him in 2014. The major number of cases were filed against him was in 'cash for vote' case.