AP Cabinet meeting to be held on 21 January, green signal to new schemes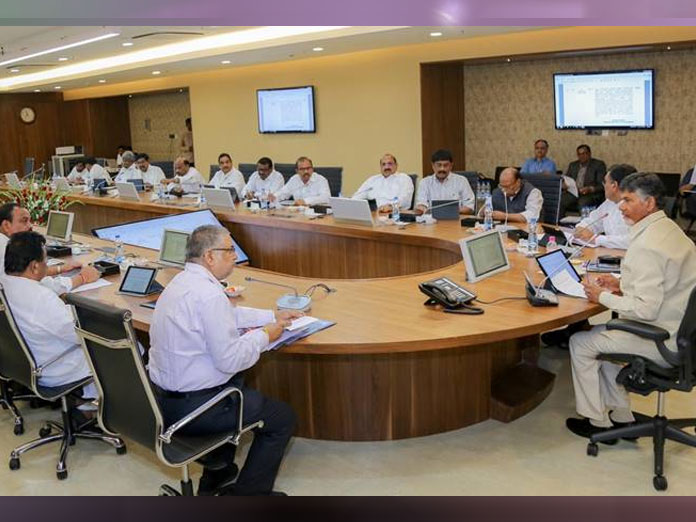 Highlights
AP Cabinet meeting is to be held on Monday 21 January at afternoon 3 pm in AmaravatiIn this cabinet meeting, the government is going to give a green signal to the Rs 10,000 financial support to DWCRA SHG, and farmers investment support scheme, TDP leaders said
ADVERTISEMENT
Amaravati: AP Cabinet meeting is to be held on Monday (21 January) at afternoon 3 pm in Amaravati.
In this cabinet meeting, the government is going to give a green signal to the Rs 10,000 financial support to DWCRA SHG, and farmers investment support scheme, TDP leaders said.
So far, the TDP government has increased the amount to various pension schemes in the state. But this time, the AP government is getting ready to extend financial support to the farmers.
AP government is designing a new scheme to help all farmers in the state. Unlike the Rathu Bandhu scheme, the tenant farmers will also be benefited under the new scheme.
it's learned that the finance and agriculture departments are working in giving the final touchup to the new farmer's investment support scheme. The government is planning to implement the new scheme to the farmers from the Kharif season.
TDP Coordination Committee meeting will be held in the morning. Ministers, MLAs, MPs, District party leaders will participate in the meeting.